Strange and Potentially Dangerous Smells Coming from Your Furnace
In our previous blog, we discussed how to eliminate or prevent furnace fire hazards. We mentioned that any weird or unusual smells could mean that you need to schedule a furnace repair for your Grandville, Michigan home however, we did not touch on what these smells could potentially mean. Regardless of the type of smell, an unusual smell coming from your furnace is never a good sign and can be very dangerous.
While it is not uncommon to detect a natural gas smell when you are close to your furnace, the smell should be nearly undetectable. If your furnace is emitting a very strong natural gas smell, it is possible that your furnace has a significant gas leak and that poses a major threat to you and your family. Another alarming smell that could come from your furnace is an oil smell. This is most likely the result of oil leaking from your furnace. Both situations are very dangerous and can result in an explosion so, if you detect either of these smells, you and your family should evacuate immediately and get in touch with emergency services.
One type of smell that you should not be concerned about is a dusty or dirty smell. This smell is very common to experience when you turn your furnace on for the first time in the fall or winter however, if this smell persists, you should call your HVAC company and have them inspect your furnace.
In order to keep you and your family safe, not only is it important to eliminate all fire hazards, but it also critically important to recognize the furnace warning signs. If you have any concerns about your furnace and you suspect it requires a repair or replacement, please do not hesitate to call Vredevoogd Heating & Cooling. Our technicians will be happy to get your furnace back up and running.  
Call Vredevoogd Heating & Cooling for all your plumbing, heating, & cooling needs. In the greater West Michigan, Lakeshore, and surrounding areas call: 844-HVAC-365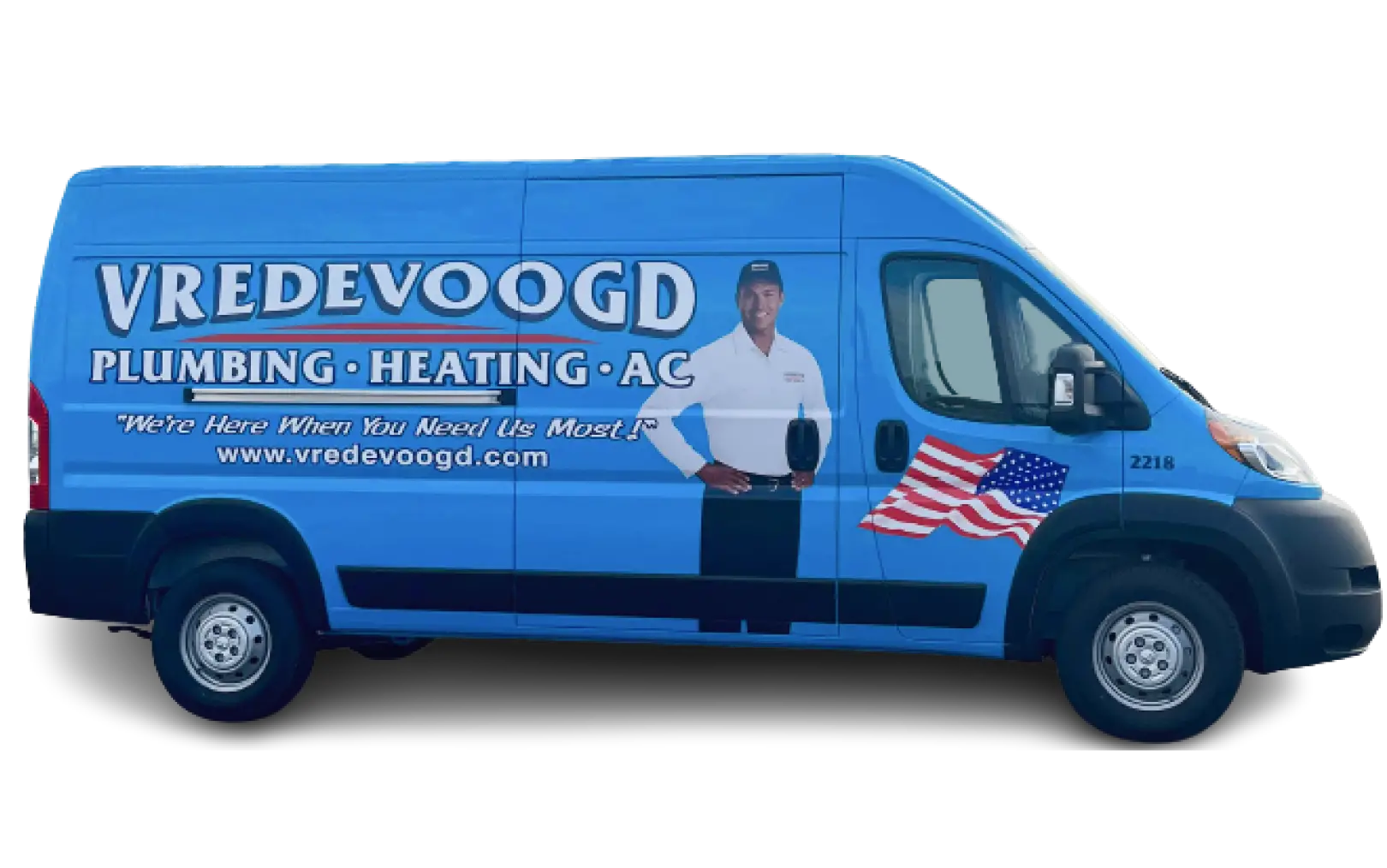 Why Choose Vredevoogd?
Michigan's HVAC & Plumbing Experts Since 1964
Serving the area for over 50 years
24/7 emergency HVAC services
Same-day services
Licensed, insured & background-checked technicians
Free estimates & financing options
Military, veteran & senior discounts