7 Great Chores To Complete During The Fall Season
Fall makes people think about pretty leaves, football games and tailgating. A lot of homeowners forgets about the maintenance their home requires before winter makes its appearance. Here are seven chores every homeowner should complete during the fall before winter arrives.
1. Switch Light Bulbs
When fall arrives, switch to high-efficiency light bulbs. During the winter months, the sun sets earlier than usual, causing you to leave your lights on more than normal. More lighting means an increased energy bill unless you switch to LED bulbs (light-emitting diodes) or CFL bulbs (compact fluorescent lamp). These special bulbs are more expensive than regular light bulbs, but they will save money on utility expenses in the long run.
2. Full Force Pressure Washing
Pressure washing your home is great for removing debris and grime from your home's siding, but too much water can destroy the exterior of the home, causing expensive damages. Damages may include trapped moisture under the siding of the home, peeling paint, and damaged cedar. Avoiding these issues requires using a pressure washer with a wide spray tip. Remember to use side motions when you are cleaning.
3. Care for the Exterior of the Home
The exterior of the home is just as essential as the interior. The outside of your home is exposed to harsh weather year-round. Fall is a great time to give the outside of your home a little TLC by painting with high-quality paint and making repairs. The sturdier your home is, the better it can handle harsh winter weather.
4. Sealing Gaps and Cracks
Gaps and cracks are commonly found around windows, vents and doorways. Gaps and cracks are the primary cause of increased utility bills. The smallest crack or gap can increase a utility bill by three dollars or more. These instances become expensive when you have seven or eight cracks and gaps around the home. Before repairs and corrections can be made, the existing caulk needs to be removed. Sealing both gaps and cracks lead to a better-insulated home.
5. Replacing Furnace Filters
Waiting to replace furnace filters is an expensive mistake. Clean filters enhance the home's air quality by removing allergens and debris. A furnace with clean filters has a longer lifespan than furnaces with dirty filters. One of the most appreciated benefits of clean furnace filters is decreased utility expenses. The filter should be changed at least twice per month.
6. Making Necessary Roof Repairs
A roof that is properly maintained can last as long as 20 years. A poorly maintained roof is susceptible to extensive damage during the winter. If your roof requires repairs, don't wait until winter to get things done. Fall is the perfect time to make the necessary roof repairs before winter wreaks havoc on your home and its surroundings.
7. Cleaning the Chimney
One of the best ways to keep warm during the winter is sitting by the fireplace. A dirty chimney can ruin your chances of enjoying your fireplace due to the increased risk of causing a fire. Each time a fire is lit, the chimney accumulates creosote buildup. This buildup is prone to wood-burning fireplaces. Before you begin enjoying the warm flames of your fireplace, it needs to be thoroughly checked by a professional.
These seven chores can help you enjoy your home and winter without encountering too many problems or hassles. These chores have the best results if you don't wait until the last minute to complete them.
Call Vredevoogd Heating & Cooling for all your plumbing, heating, & cooling needs. In the greater West Michigan, Lakeshore, and surrounding areas call: 844-HVAC-365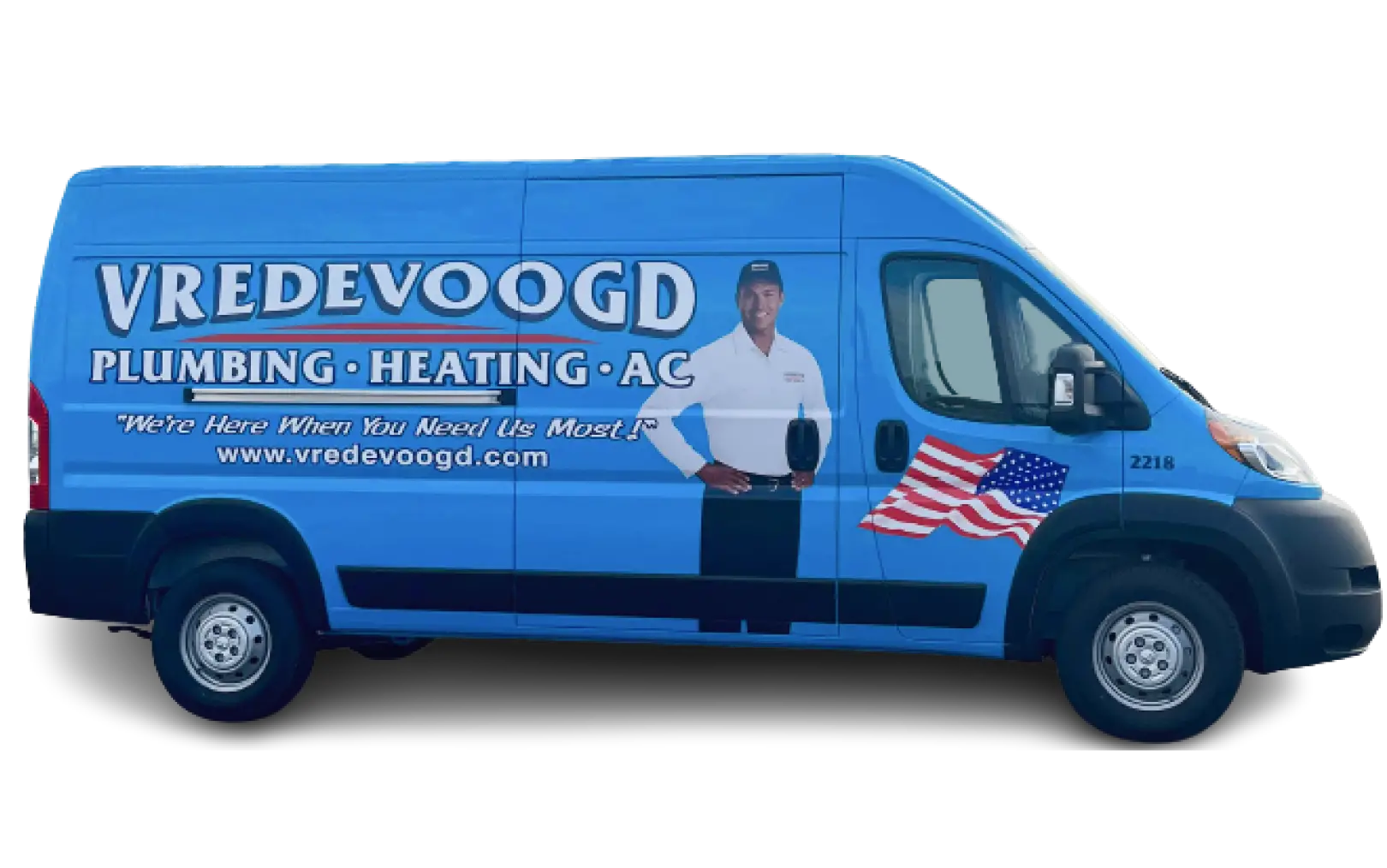 Why Choose Vredevoogd?
Michigan's HVAC & Plumbing Experts Since 1964
Serving the area for over 50 years
24/7 emergency HVAC services
Same-day services
Licensed, insured & background-checked technicians
Free estimates & financing options
Military & veteran