HVAC Spring Cleaning Checklist
Spring is here, and now is a good time to do some heavy-duty cleaning to clear out the winter dust as you prepare for the summer. But it's about more than just decluttering your home, a thorough cleaning can positively impact the efficiency of your HVAC system and the quality of your indoor air.
Here's a checklist of things you can do to help keep your home comfortable and cost efficient this spring. For more insights or to schedule a HVAC maintenance check, call 844-482-2365.
Break out the duster and mop.
Most people tend to open their windows a bit more to let the sunshine and fresh air in during the springtime. Allergens, dirt or even dust can gather on surfaces around the home when you open your windows to let in fresh air. These pollutants can be released into the air when it is disturbed, so it is best that these particles don't accumulate. Be sure to clean the windows thoroughly because they often can show just how much dirt makes it into your home.
Furnace filter changes.
It's a good idea to change your furnace filter at least twice a year – once during the fall and once during the spring – because a dirty furnace filter can be quite inefficient. Depending on whether your furnace filter is in an inaccessible area, you may need a professional to change the filter correctly.
Clean your ducts.
Hiring a professional duct cleaner ensures that your ducts will be minimizing the possibility that your family will breathe in dangerous microbes or dust mites that may be trapped in your ductwork. A professional can also alert you to any other issues that may cause issues in your airflow such as mold or mildew.
Clean up clutter
Having more junk around means there are more places for dust and allergens to collect – and this can negatively affect your indoor air quality. If you tackle areas that have been undisturbed for a long time, be sure to wear a mask.
Remove plants from around the outside AC unit or heat pump
Be sure to check for weeds, grass or small vines that may have taken root around the unit. It is a good idea to maintain at least two feet of space between your unit and any outdoor plant life to help maximize airflow.
Call Vredevoogd Heating & Cooling for all your plumbing, heating, & cooling needs. In the greater West Michigan, Lakeshore, and surrounding areas call: 844-HVAC-365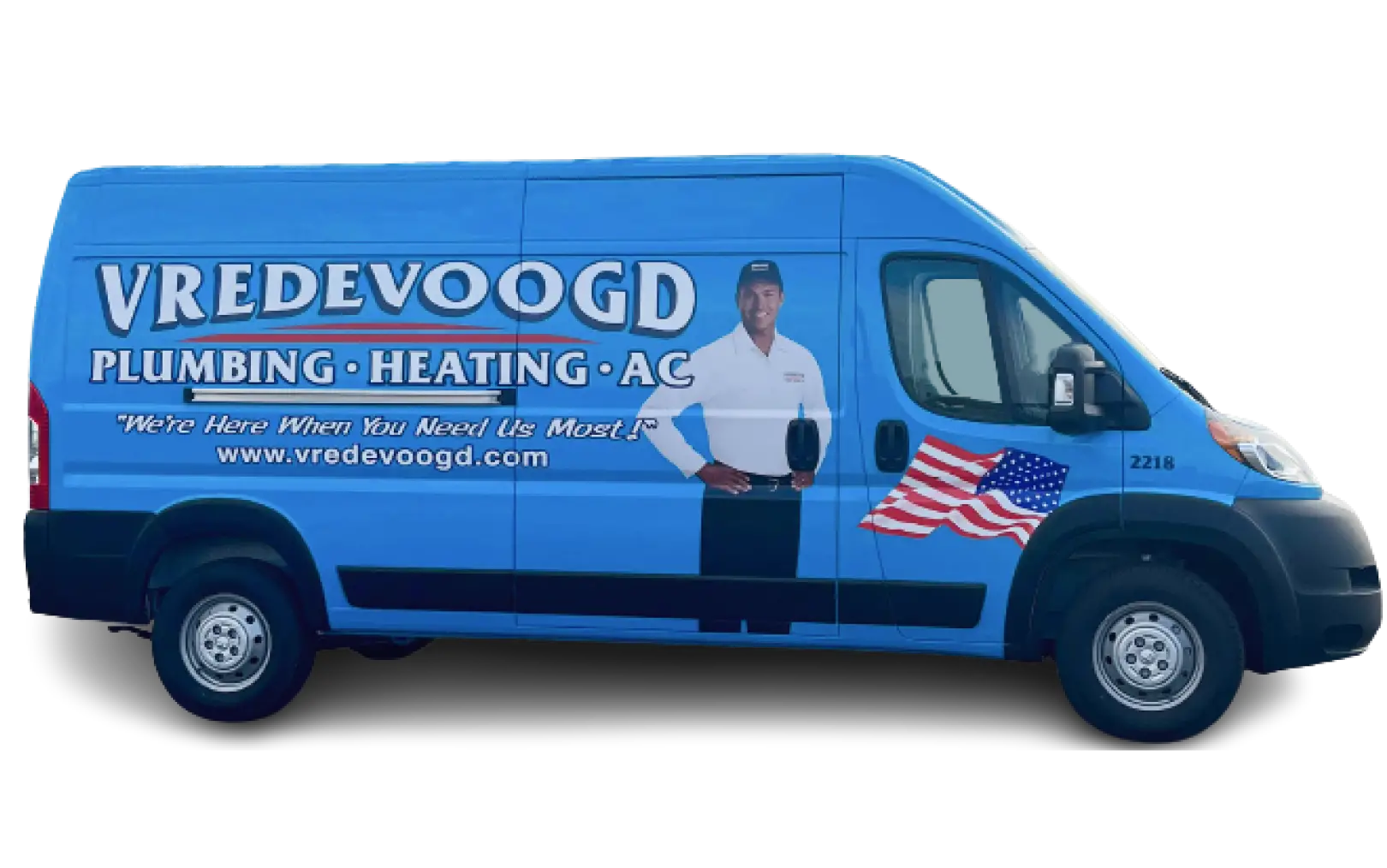 Why Choose Vredevoogd?
Michigan's HVAC & Plumbing Experts Since 1964
Serving the area for over 50 years
24/7 emergency HVAC services
Same-day services
Licensed, insured & background-checked technicians
Free estimates & financing options
Military, veteran & senior discounts