AC Cooling 101: Know the Primary Parts of Your System
When it comes to residential air conditioning systems, most people know where to flip the switch, but little else when it comes to understanding how their units work. If you are fortunate to have a reliable HVAC service provider like Vredevoogd Heating & Cooling, you may probably don't have to worry about the ins and outs of your AC system. On the other hand, many homeowners like to know the basics of their household systems so they can better understand maintenance needs or repair issues when they pop up. The following are the basic elements of your cooling system that are likely to come up in a conversation with your service provider.
Thermostat
The thermostat is the one component of your HVAC system that you're likely to know well. This device helps regulate temperature and lets your AC system know when more air needs to be cooled. Though typically reliable, it isn't uncommon for thermostats to require replacement.
Compressor
The compressor is the vital part of your air conditioning system that pumps refrigerant through the system where it is used by the condenser and evaporator.
Condenser
The condenser functions by collecting the heat that circulates through your AC's system and then disposing of it outside.
Blower
The blower is an essential feature of your AC unit that is responsible for circulating air across the condenser coils and then dispersing the cooled air throughout the AC system.
Evaporator
The evaporator is made up of your system's cooling coils. It transfers heat and removes humidity from the air while circulating over the unit's coils.
Filter
The filter is the part of your AC system that removes unwanted particulates from the circulating air. The filter ensures that your home's air quality remains clean.
Fan
The fan is needed by your AC unit to push heat gathered from the condenser coils out into the air outdoors.
Each of these parts contributes to the functioning of your air conditioning unit. If any of these parts begins to malfunction, your AC unit will not work properly–if at all. Keep in mind that scheduling routine maintenance allows your service technician to assess these features of your air conditioning system. It often happens that a tech can spot trouble before it becomes a problem for your unit. The ideal time to schedule your maintenance is before the hot season begins. You definitely don't want your unit to quit on you during your 4th of July celebration!
Call Vredevoogd Heating & Cooling for all your plumbing, heating, & cooling needs. In the greater West Michigan, Lakeshore, and surrounding areas call: 844-HVAC-365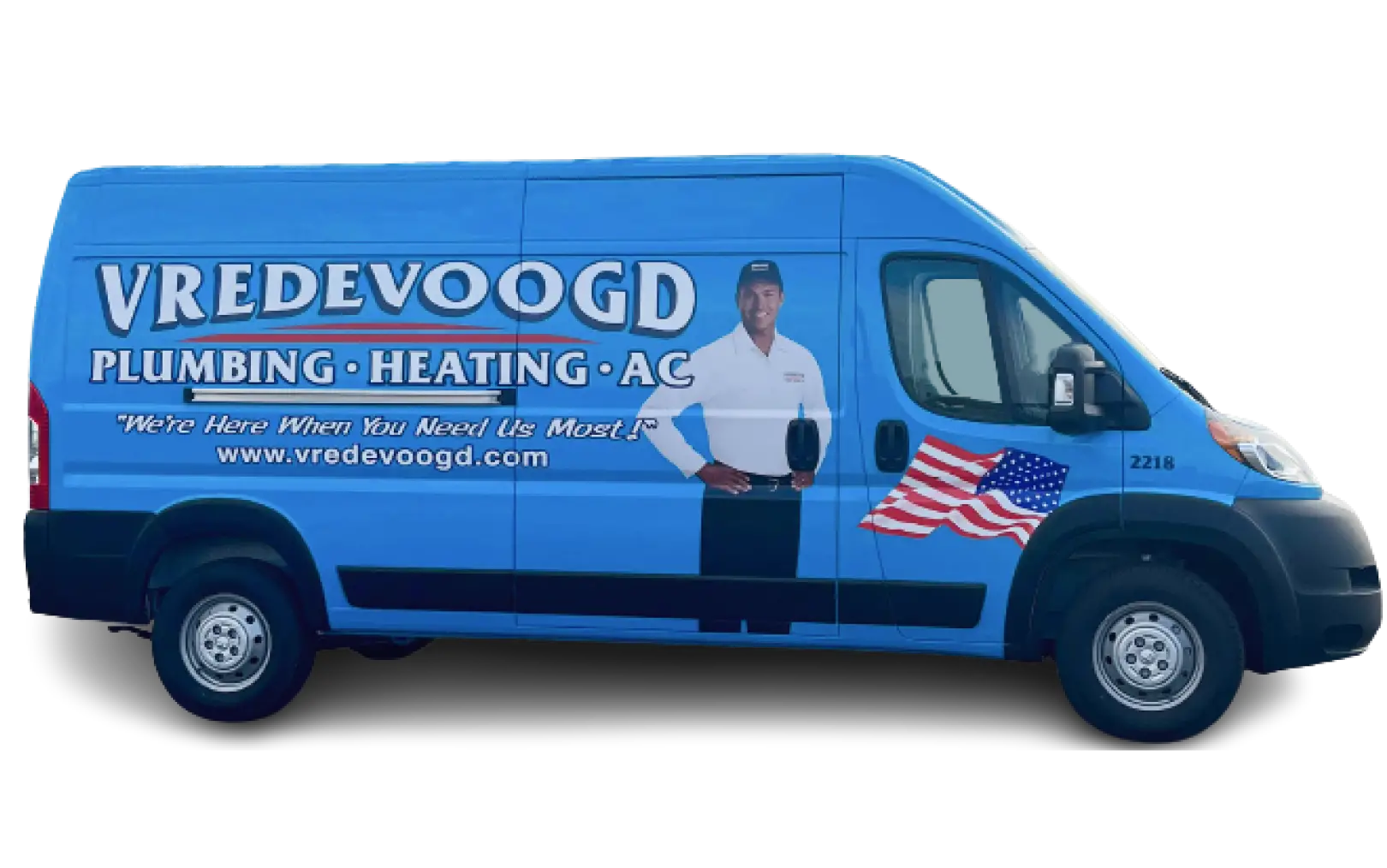 Why Choose Vredevoogd?
Michigan's HVAC & Plumbing Experts Since 1964
Serving the area for over 50 years
24/7 emergency HVAC services
Same-day services
Licensed, insured & background-checked technicians
Free estimates & financing options
Military, veteran & senior discounts