Should I Turn My Furnace off in the Summer?
Your furnace has a big role to play in the winter months, keeping your home and family warm and toasty no matter how low the temperatures drop outside. Whether your furnace is brand new or many years old, you rely on your heating system to maintain your home at a comfortable temperature, but when the winter comes to an end, so does your need for external heat.
When winter turns to spring and then to summer, your furnace no longer has such an important job. But should you turn your furnace off in the summer months, or let it run until you need it again? If you want to, you can give your furnace a well-deserved rest during the warmer months, but there are a number of things you need to do first.
Give Your Furnace a Good Spring Cleaning
If you plan to turn your furnace off for the summer months, be sure to give it a good spring cleaning first. Change out all the filters, check the condition of all the ductwork and make sure the furnace is in great shape. If you turn your furnace off without first cleaning it out, you could run into big problems later, when you need it for those cold winter months.
Make Sure the Main Power is Off
Turning your furnace off for the summer makes sense, but you need to make sure it is truly off. Leaving your furnace partly on could create problems and reduce the efficiency of your heating system down the line.
If you do not know where the main power for the furnace is located, you can check with the contractor that installed it. You can also ask the contractor who does the routine maintenance and cleaning of your home heating system.
Have a Professional Check the Furnace Before Turning it Back On
If you do decide to give your furnace the winter off, be sure to have your entire heating system checked well before the winter season begins. When summer turns to fall, you should be calling your heating engineer and scheduling a full checkup on your dormant furnace.
The technician can check the furnace, including the filters, ductwork and external systems, to make sure everything is ready to go. When the first cold day arrives, you can simply turn on the power, fire up the furnace and enjoy a steady stream of warmth and comfort.
Giving your furnace the summer off could extend its life and lower your utility bills, but you need to do the shutdown right. The tips listed above can help you keep your furnace running smoothly when you need it most.
Call Vredevoogd Heating & Cooling for all your plumbing, heating, & cooling needs. In the greater West Michigan, Lakeshore, and surrounding areas call: 844-HVAC-365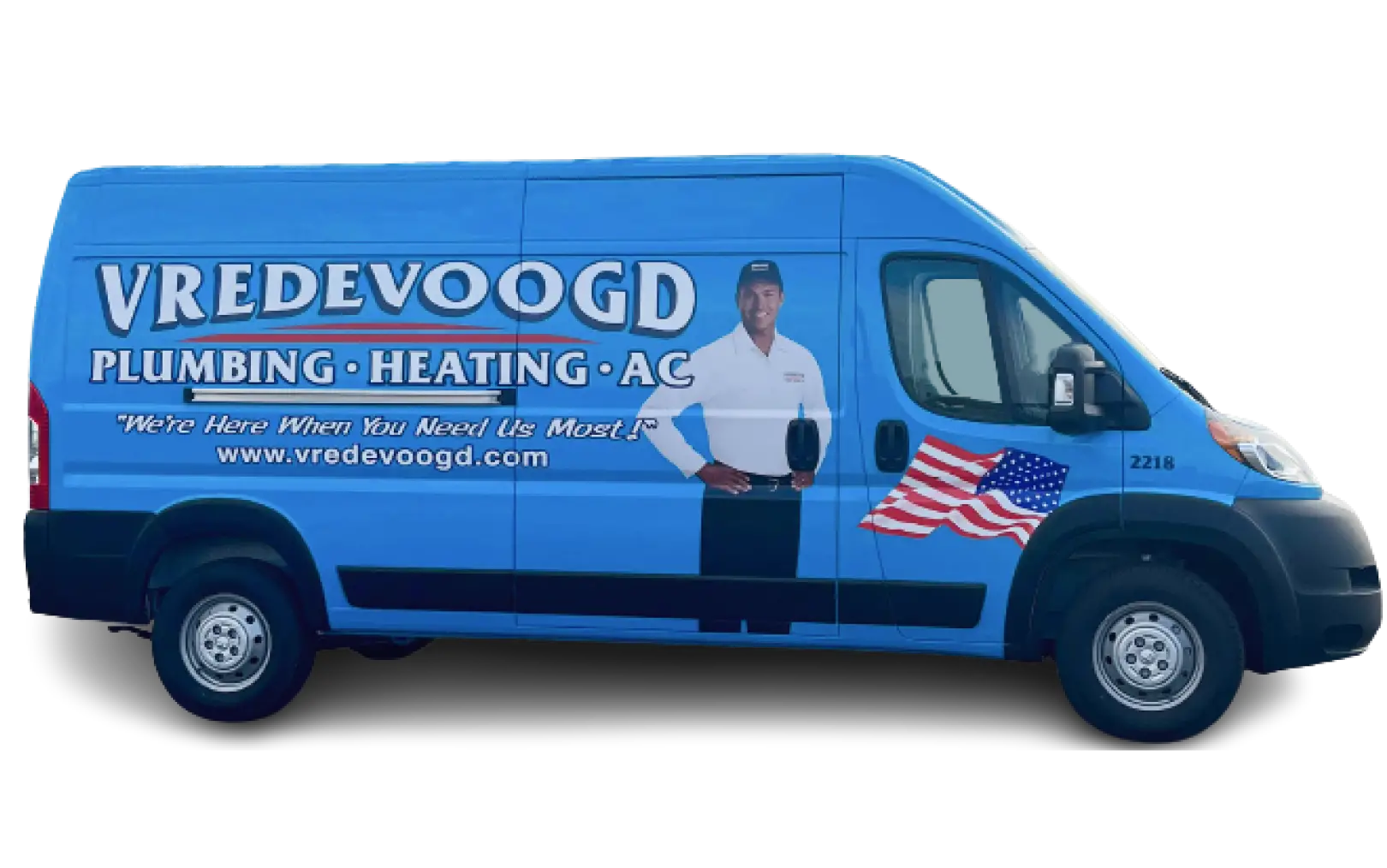 Why Choose Vredevoogd?
Michigan's HVAC & Plumbing Experts Since 1964
Serving the area for over 50 years
24/7 emergency HVAC services
Same-day services
Licensed, insured & background-checked technicians
Free estimates & financing options
Military, veteran & senior discounts