Furnace Season Is Here: Tips On How To Avoid Replacement
Whether your furnace is brand new or extremely old, it represents an investment when you have to replace it. No matter what your situation, replacing the furnace is something that can be an inconvenience when it happens suddenly. Here are some tips to saving a break-down in the cold season.
The Vredevoogd $88 Furnace Tune-Up Is Now Available
It is so important to maintain your furnace properly and prevent unexpected and unnecessary breakdowns. There is nothing you can do to stop your furnace from getting older, but there are things you can do to extend its useful life and save yourself a lot of money.
Speaking of preventative maintenance, you should have your furnace thoroughly checked out at least once a year. Scheduling an inspection of your furnace and having preventative maintenance performed is one of the best ways to keep your furnace running like new and improve its efficiency.
The time to schedule that annual preventative maintenance is now, before the heating season starts in earnest. Heating technicians are far less busy in the summer and fall than they will be in the winter, so take advantage of their relative downtime and have your furnace inspected now. You will be glad you did.
You cannot stop your furnace from aging, but you can greatly extend its life with the right maintenance and an annual inspection. A well-maintained furnace can keep your home warm and cozy for decades, and that preventative maintenance can save you money and help you put off a replacement as long as possible.
You Can: Change the Filters Regularly
Changing your furnace filters is probably not your favorite thing to do, and chances are it is not at the top of your to-do list. Even so, changing the filters regularly is the number one thing you can do to extend the life of your furnace and head off unnecessary breakdowns.
Replacing a worn filter will help your furnace run more efficiently, and that can reduce your energy bill and save you a lot of money month after month. Furthermore, the condition of your filter can tell you a lot about the condition of your furnace. Filters that get dirty too quickly could be indicative of a larger problem, so if your furnace filters are always clogged, it is a good idea to schedule a preventative maintenance service call.
Call Vredevoogd Heating & Cooling for all your plumbing, heating, & cooling needs. In the greater West Michigan, Lakeshore, and surrounding areas call: 844-HVAC-365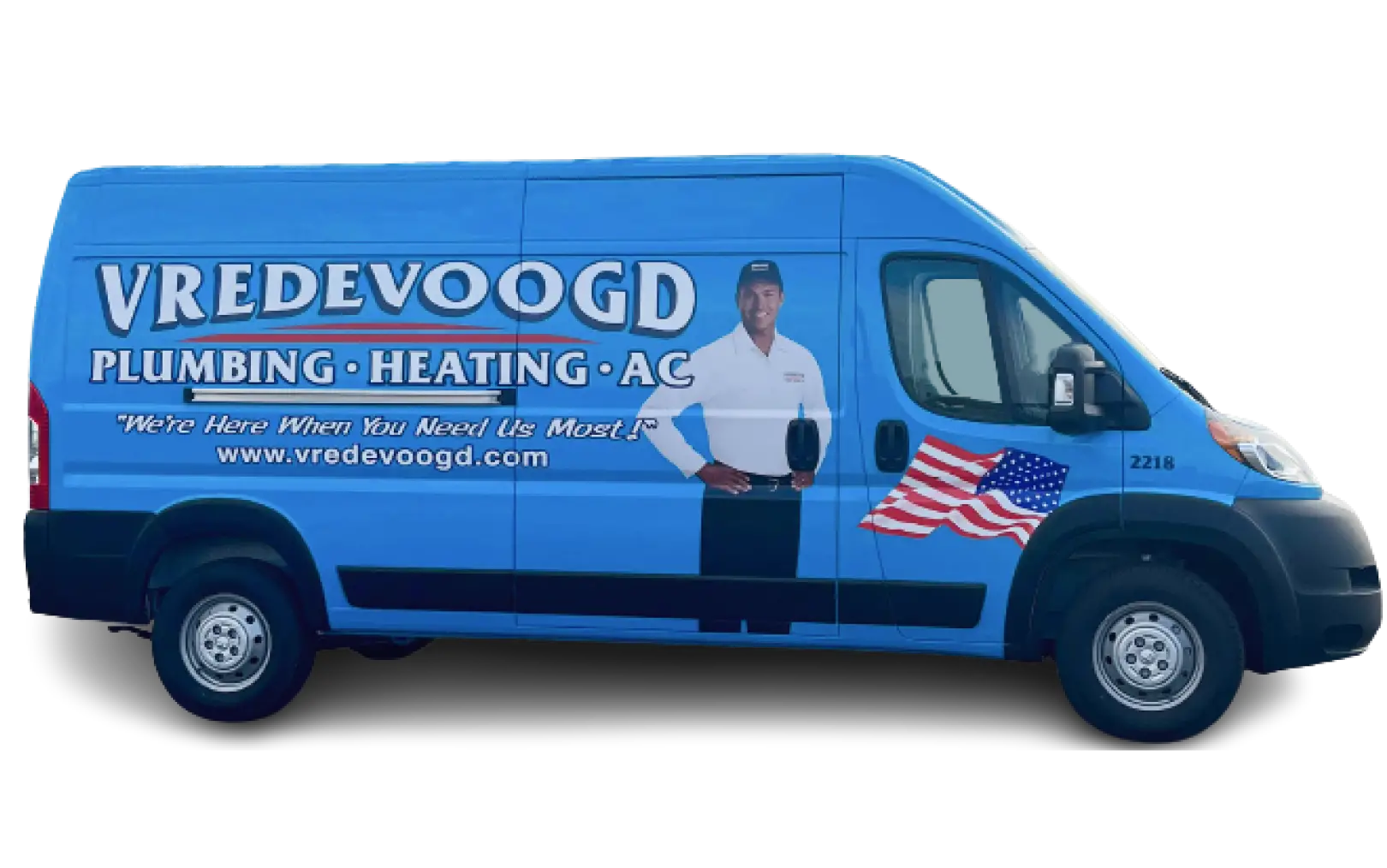 Why Choose Vredevoogd?
Michigan's HVAC & Plumbing Experts Since 1964
Serving the area for over 50 years
24/7 emergency HVAC services
Same-day services
Licensed, insured & background-checked technicians
Free estimates & financing options
Military & veteran