Top 10 Causes of HVAC Airflow Issues
Now that the cold days of winter are finally leaving (soon anyway, right?) it is getting close to the time to take a closer look at your HVAC system. Before you know it, your HVAC system will be working overtime, and if it is not running at peak efficiency, it could have trouble keeping up with the high demand.
One of the most common reasons HVAC systems fail to run properly is a lack of airflow. If the airflow is blocked, your HVAC unit will not be able to run right, resulting in a lack of comfort in your home and high utility bills in your mailbox. Here are the 10 most common causes of HVAC airflow issues.
#1. Dirty Filters
A dirty HVAC filter can stop the airflow in its tracks. If your HVAC system is not running properly, the filter should be the first thing you check. Be sure to change your filters at the recommended intervals to prevent this common airflow problem.
#2. Leaking Ducts
A leak in your ductwork will also impede the flow of air, and it is easy to overlook these small leaks. Be sure to check the ductwork carefully, examining the ducts for cracks and holes that could be preventing the air from flowing properly.
#3. Low Refrigerant
A lack of refrigerant is a common problem in HVAC units, and a frequent cause of airflow issues. During times of heavy use and hot weather, you may need to add refrigerant more frequently than usual, so have the levels checked and the unit topped off as needed.
#4. Dirty Coils
Dust and dirt can accumulate on the coils, decreasing the efficiency of the HVAC unit and causing problems with airflow. These dirty coils are all too common, and all too easy to overlook. Be sure to check the coils carefully, cleaning them as needed.
#5. Blocked Registers
Blocked outlets and registers can create airflow problems, so always vacuum around those registers and keep them as clean as possible. Do not forget about those hidden registers, which could be lurking behind the couch or that big bookcase in the den.
#6. Faulty Fans
A faulty fan can quickly impede the flow of air in your HVAC system. Even if your HVAC system has multiple fans, the failure of a single one will still have an impact. Listen for the sound of the HVAC fans, and call your HVAC professional for repair if something does not sound quite right.
#7. A Faulty Thermostat
You might not realize it, but a faulty thermostat can cause all kinds of problems with your HVAC unit and its airflow. If your HVAC unit seems to be running properly but your home is still not comfortable, you should have your thermostat checked and replaced if necessary.
#8. Blocked Outlets
A blockage in your ductwork or outlets can impede the flow of air – or stop it altogether. It is not always easy to detect a blockage, but listening as air flows through the system can help a lot. If you cannot find the blockage, call your HVAC technician for assistance.
#9. An Obstructed Condenser
If there is an obstruction in the condenser, your HVAC unit will not be able to run properly. These obstructions will impede the airflow, reducing the efficiency of the unit and causing your utility bills to spike.
#10. Improper Sizing
Airflow can also be impeded by improper sizing of the unit. If the unit is too big for your residence, it could impact the flow of air and reduce the efficiency of the entire unit. Always make sure your HVAC system is properly sized for your home – neither too big nor too small.
Knowing the common causes of airflow problems can help your HVAC system run as efficiently as possible all year long. Taking the time to look for these problems now could keep you cool and comfortable when the summer heat finally arrives.
Call Vredevoogd Heating & Cooling for all your plumbing, heating, & cooling needs. In the greater West Michigan, Lakeshore, and surrounding areas call: 844-HVAC-365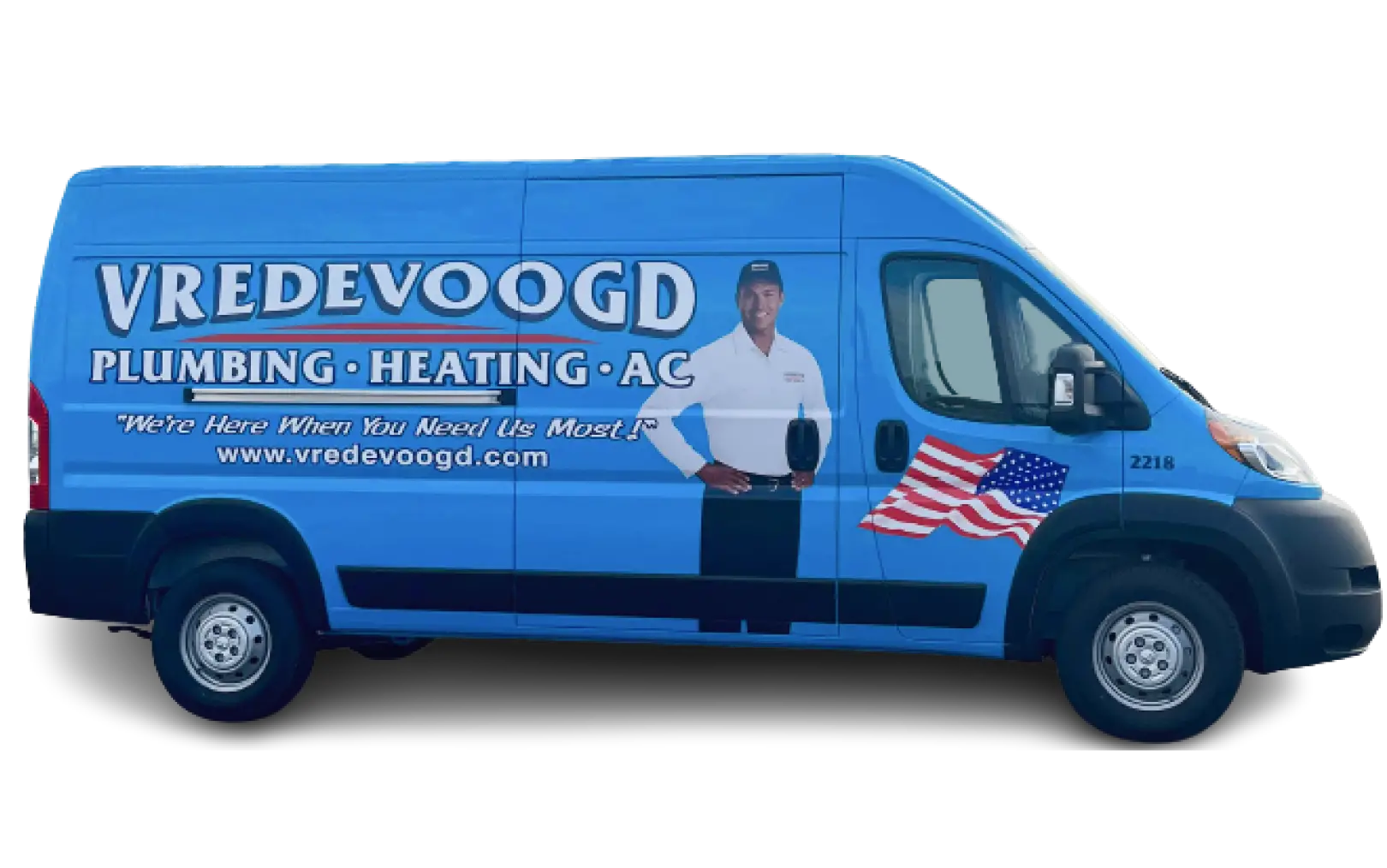 Why Choose Vredevoogd?
Michigan's HVAC & Plumbing Experts Since 1964
Serving the area for over 50 years
24/7 emergency HVAC services
Same-day services
Licensed, insured & background-checked technicians
Free estimates & financing options
Military, veteran & senior discounts