When is the Right Time to Replace your Furnace?
It is finally winter time in Grandville, MI and it might be time for a furnace repair.  But how can you tell if it is really time to replace your furnace or if replacing your furnace will allow you to save money on your energy bills?  Perhaps just a furnace tune up will do the job?  Here at Vredevoogd Heating & Cooling we like to provide our customers with the necessary information in order to make the most cost effective and educated decision they can.  Replacing your furnace is a very critical financial decision for homeowners.  We would like to try and narrow down the decision making process to just a few steps unfortunately, that is not always the case.  We can however, provide you with some general guidelines that can help you with making your decision.
If your furnace works but it's beginning to age, it might be beneficial to replace your furnace rather than pay for increasingly frequent repairs.  When making this decision, you will need to look closely at the comparison of costs.  You will want to look at your efficiency levels and how much it is costing you to heat your home.  You will also want to look at how often you are repairing your furnace and how much each repair generally costs. This chart may helpful when evaluating this information. You can then use a combination of all of this information in order to decide if it is more cost efficient and monetarily  beneficial for you to replace your furnace.
We understand that you may need some help evaluating your furnace and its efficiency.  It is our goal to provide our customers with the most accurate, reliable, and unbiased information possible. We will answer any questions you have as honestly as possible.  You can always visit our website for more information or you may contact us at 844-HVAC-365 with any questions you have regarding your furnace!
Call Vredevoogd Heating & Cooling for all your plumbing, heating, & cooling needs. In the greater West Michigan, Lakeshore, and surrounding areas call: 844-HVAC-365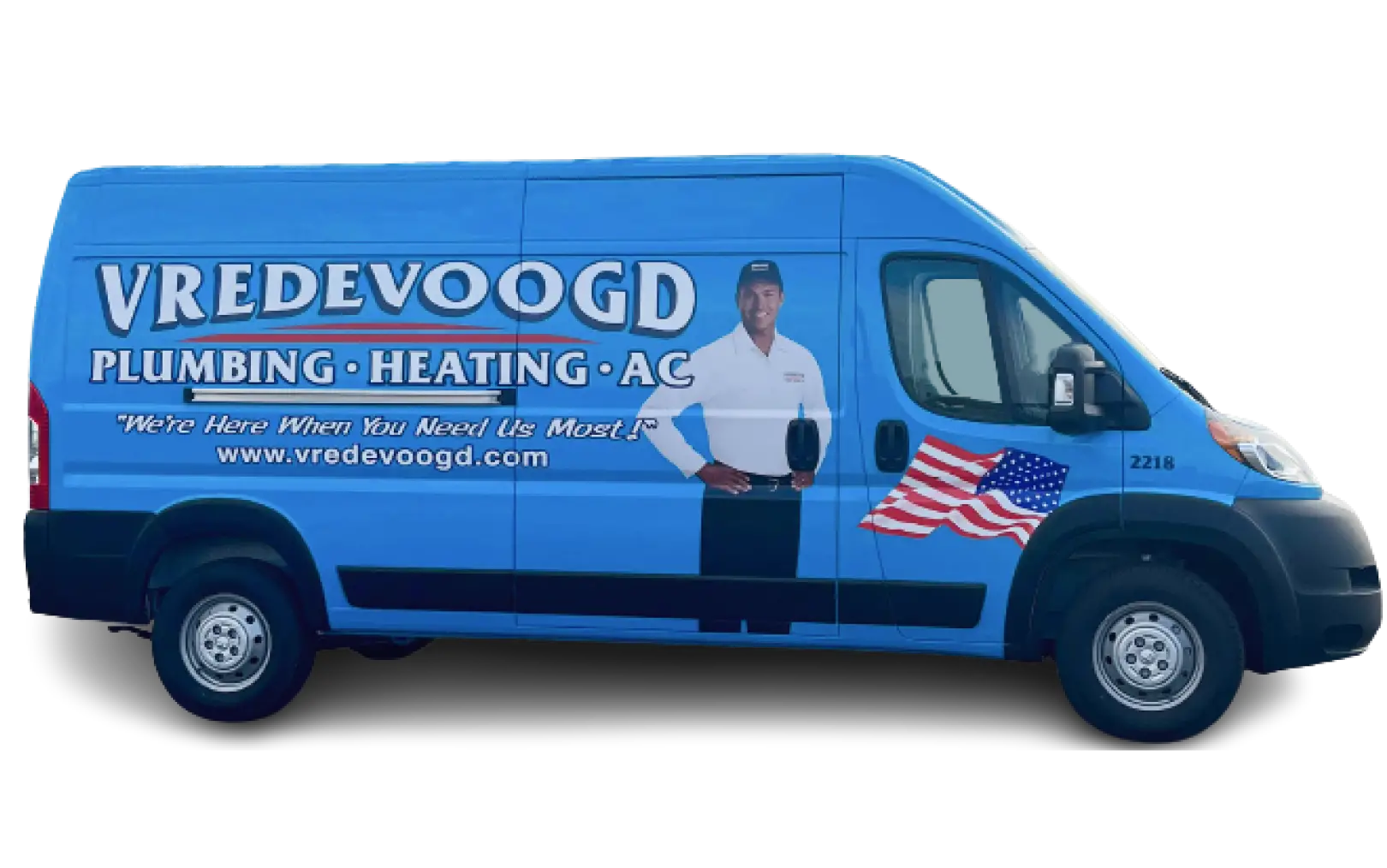 Why Choose Vredevoogd?
Michigan's HVAC & Plumbing Experts Since 1964
Serving the area for over 50 years
24/7 emergency HVAC services
Same-day services
Licensed, insured & background-checked technicians
Free estimates & financing options
Military, veteran & senior discounts