So Why Is My AC Unit So Loud?
If you want to keep your AC unit running at peak efficiency and avoid unexpected breakdowns, just open your ears. Many looming problems with air conditioning units can be detected early – if you know what to look, and listen, for.
When your AC unit is running properly, you should not know it is there. An efficient AC system will run smoothly, and quietly. If the air conditioning unit in your Grand Rapids, Lansing or Kalamazoo  area home is running loud or making strange noises, it is time to do some detective work.
A Number of Causes
Unfortunately, there is no one cause for a noisy AC system. Many different issues can cause your air conditioning system to run louder than it should, and the best way to find the culprit is through the process of elimination.
Clogged or Dirty Fan
The fan is a common cause of AC system noise, so that is a good place to start. Check for debris around the fan and clear it out carefully. Debris can quickly accumulate around the fan and cause the system to emit more noise than it should.
A Lack of Lubrication
If the noise you hear is a grinding or humming, the problem could be a lack of lubrication. If your AC unit has an unsealed motor, you can apply a few drops of lubricant and see if that resolves the issue. If the noise persists, or your AC unit has a sealed motor, it is time to call in the professionals.
A Loose Screen
When your AC system runs, it produces small vibrations, and over time, those vibrations can cause the screws that hold the screws in place to loosen. Check the screws that secure the screen to the AC system and tighten them if necessary.
Dirty Coil Fins
Dust, dirt and debris can accumulate around the coil fins, causing the system to run less efficiently than it should and leading to excessive noise. You can clean those clogged and dirty coil fins using the brush attachment on your vacuum cleaner, and that should resolve the noise and improve the efficiency of the system.
A Clogged or Dirty Filter
A clogged or dirty filter can also cause excessive noise in your AC system and make it run less efficiently than it should. You should check the condition of your filters on a regular basis and replace the filter when it becomes too clogged and dirty to clean properly.
Knowing what causes excessive noise and other issues in your AC system is half the battle. Once you know what to look, and listen, for, you can head off breakdowns before they happen and keep your home cool and comfortable all season long.
Call Vredevoogd Heating & Cooling for all your plumbing, heating, & cooling needs. In the greater West Michigan, Lakeshore, and surrounding areas call: 844-HVAC-365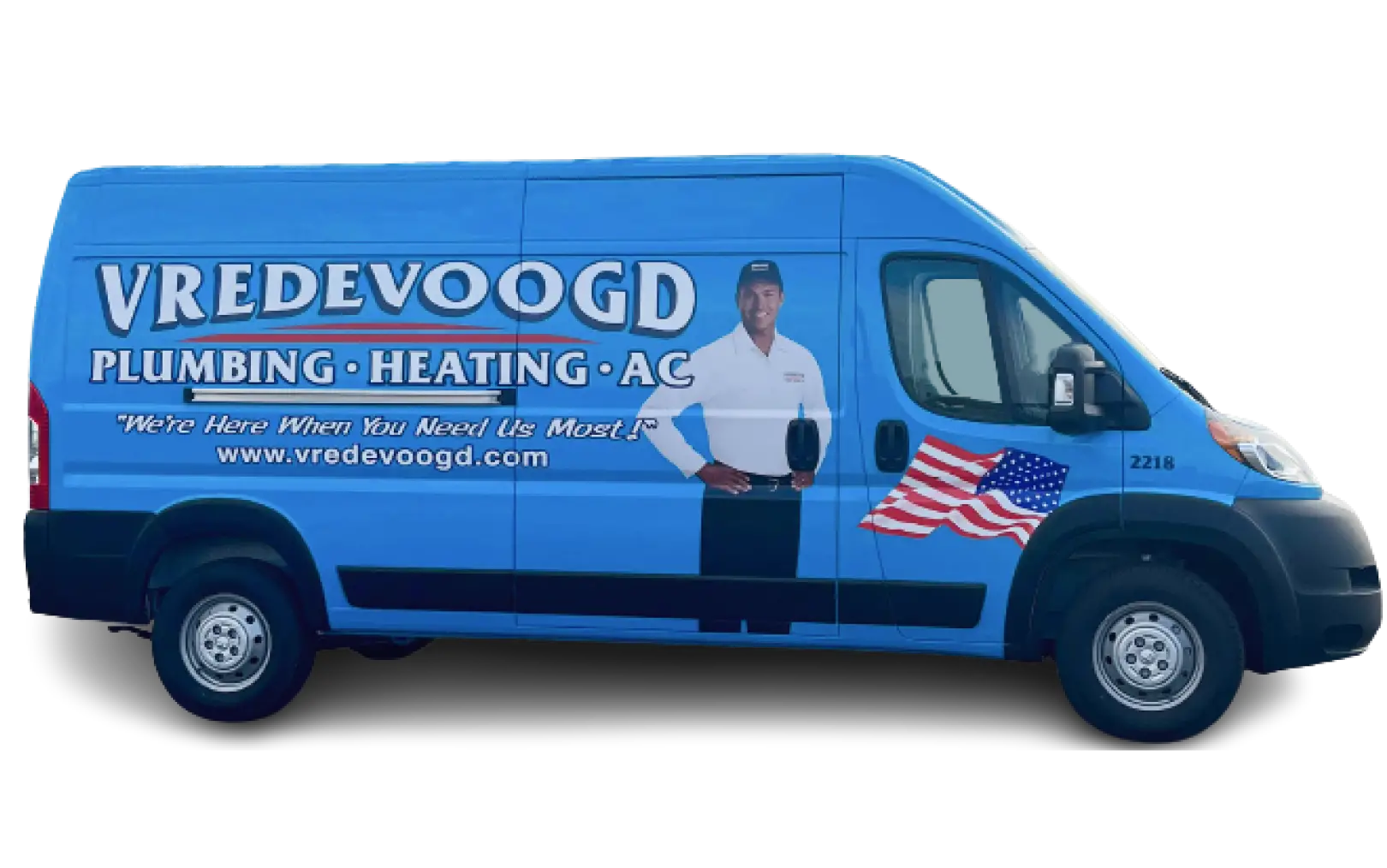 Why Choose Vredevoogd?
Michigan's HVAC & Plumbing Experts Since 1964
Serving the area for over 50 years
24/7 emergency HVAC services
Same-day services
Licensed, insured & background-checked technicians
Free estimates & financing options
Military, veteran & senior discounts