Some Great Cooling Ideas For Your Finished Basement
If you are a long-time resident of the Lansing, MI, Grand Rapids, or Kalamazoo area, you have seen real estate prices rise significantly over the years. If you are a new transplant, you know how much you paid for your home, and what a serious investment that property really is. Either way, you want to make the most of the roof over your head, and converting your unused lower level to a stylish finished basement is one of the smartest home improvements you can make.
When you gain a finished basement, you also gain usable living space, and that can increase the resale value of your home later and enhance the current enjoyment of your property. Whether you divide your new finished basement into a den or man cave, laundry room and video game playroom or leave it one big space, you will need to keep it cool and comfortable when the Lansing, MI, Grand Rapids, or Kalamazoo area summer finally arrives.
Keeping Your Finished Basement Cool and Comfortable
Cooling your new finished basement can be a real challenge, especially if you are going from unused storage space to a suite of livable rooms. There are a number of factors to consider when choosing a cooling option for your finished basement, from the cost of the cooling system itself to its power needs to the ongoing cost of maintenance.
If your finished basement is broken up into many rooms, you may want to consider a portable air conditioner for the space. A portable air conditioning unit works well if you will be using one or two rooms at a time, since you can easily move the unit from place to place. Portable air conditioning units are also lightweight and easy to maintain, one more factor in their favor.
If your finished basement consists of one large living space instead of a series of smaller rooms, you may want to extend your existing heating and air conditioning system into the lower level of your home. Extending your existing HVAC system into the basement is an excellent choice, and many times it will be your most cost-effective option.
You will need to extend the ductwork into the basement, and there will be some costs incurred along the way. In the end, however, you will have a cooling system that is robust, effective, energy-efficient and easy to control.
Transforming your existing basement into a finished basement can improve your family live, enhance the value of your Lansing, MI, Grand Rapids, or Kalamazoo area home and help you make the most of your property. Choosing the right cooling system for your newly transformed space means looking at the nature of its usage, the preferences of your family and how much money you have to spend.
Call Vredevoogd Heating & Cooling for all your plumbing, heating, & cooling needs. In the greater West Michigan, Lakeshore, and surrounding areas call: 844-HVAC-365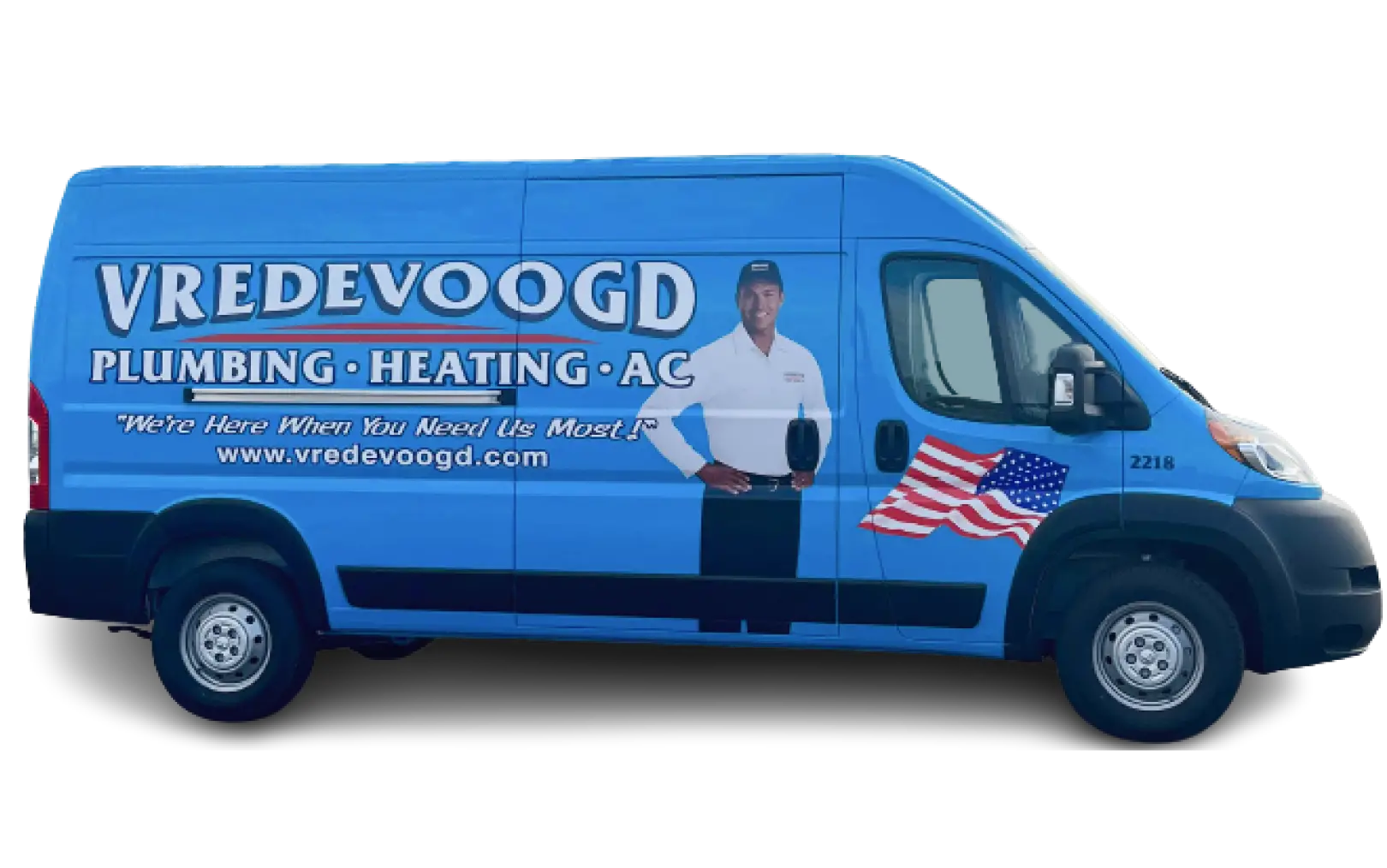 Why Choose Vredevoogd?
Michigan's HVAC & Plumbing Experts Since 1964
Serving the area for over 50 years
24/7 emergency HVAC services
Same-day services
Licensed, insured & background-checked technicians
Free estimates & financing options
Military & veteran