Cleaning Your Reusable Furnace Filter is Surprisingly Easy
In order to extend the life of your furnace, it requires regular preventative maintenance. Preventative maintenance can help prolong the life of your furnace, as well as the need for a furnace repair in your Grandville, Michigan home. As a part of this regular maintenance, your furnace filters should be regularly cleaned or changed. If you have a higher quality, reusable furnace filter, you have the ability to clean your filter rather than simply replace it. While it will eventually need to be replaced, these filters can withstand a thorough cleaning and last substantially longer than disposable filters. They can be easily cleaned in a few easy steps.
Before you conduct any maintenance on your furnace, you must always shut it off. Once your furnace is turned off you will need to locate the furnace filter. The filter is always located near the air intake and outtake. Once you have found the filter, you will want to take it out and look to see if it is inundated with dust. If so, your filter needs to be cleaned. In order to clean your reusable filter, you can simply rinse it with water. You can do this is a kitchen sink or with your garden hose outside. Be sure to remove as much dust and debris as possible. Once the filter has been thoroughly rinsed and cleaned, it will need to dry completely before you replace it in your furnace. After the filter has dried you can simply replace the filter the same way you removed it and your cleaning job is complete!
If you are unsure of which type of furnace filter you have, you can reference your user manual or you can always call Vredevoogd Heating and Cooling and we would be happy to have one of our technicians come out and perform the necessary furnace maintenance.
Call Vredevoogd Heating & Cooling for all your plumbing, heating, & cooling needs. In the greater West Michigan, Lakeshore, and surrounding areas call: 844-HVAC-365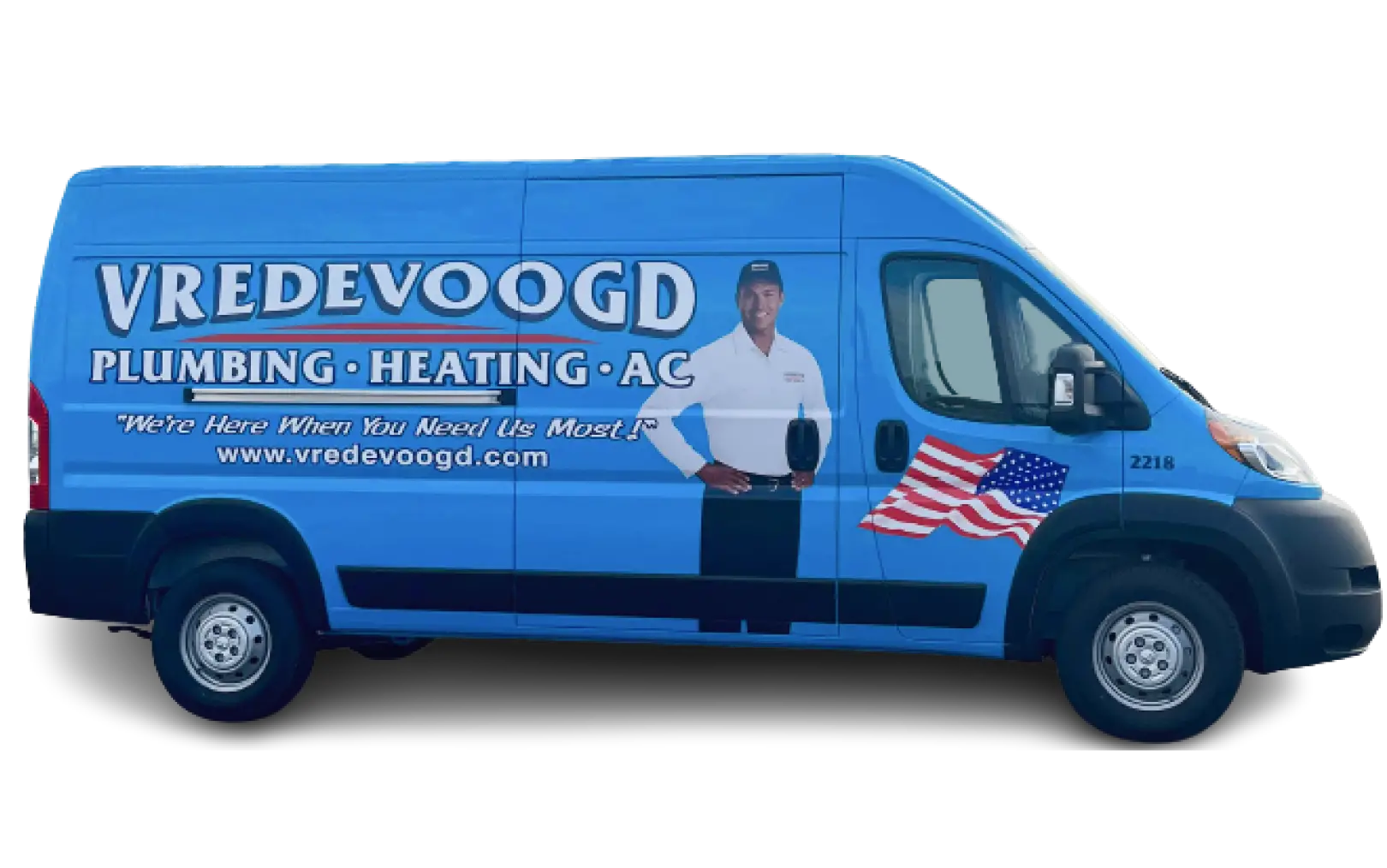 Why Choose Vredevoogd?
Michigan's HVAC & Plumbing Experts Since 1964
Serving the area for over 50 years
24/7 emergency HVAC services
Same-day services
Licensed, insured & background-checked technicians
Free estimates & financing options
Military & veteran