Your Air Conditioner Can Alleviate Allergies. Here's How
Spring is in the air and your eyes and nose are feeling it. With more than 50 million Americans suffering from allergies each year, it's comforting to know you're not alone, but you should also realize that relief is within reach by improving your air conditioner (AC).
There's a direct correlation between air conditioning and allergies and learning how to optimize your AC is a guarantee to relieve those bothersome symptoms.
What's Really in Your AC?
Your indoor air quality (IAQ) can suffer if your AC is not functioning properly. Common allergens like pollen, mildew, pet dander, mold, dust mites, and other irritant air particles can easily get into your lungs and worsen your symptoms. The lists of contaminants carried by indoor air also include:
Chemicals used in building materials.
Volatile organic compounds (VOCs) found in cleaning supplies, paints, and lacquers, pesticides, office equipment, etc.
Fibers from clothing, carpets, and furniture fabrics.
Fine particulate matter or PM2.5 from wood smoke.
Gasses from cooking appliances.
All these invaders are harmless on their own but can wreak serious havoc on your health when joining forces. This is why it's vital to have an ally in your AC.
How Can Your AC Help Fight Off Allergies?
There are two major ways air conditioning and allergies go hand in hand:
Your air filter can eradicate allergens. Changing your air filter every 30 to 60 days, as most manufacturers recommend, will tremendously boost your IAQ. Picture your air filter like a sponge meant to absorb impurities. When it starts getting too full, it can lose up to 15% of its effectiveness. If you have a family, pets, or run your AC every day, you might need to replace the filter more frequently. Smoking indoors or burning candles can also put a strain on your AC's filter, so you might want to invest in a higher-grade unit.
If you own a vacation home that you visit every once in a while, changing the air filter every six months or even a year is perfectly acceptable. Keep in mind that not all air filters are created equal. Different filters remove particles at varying degrees. HEPA filters, UV air filters, and iron filters for instance are recommended for removing dander, dust, and pollen.
Optimal humidity levels will ensure long-lasting relief. Keeping humidity levels between 30% and 50% is key to feeling good in your home. The explanation is simple: allergens such as mold and fungus thrive in warm, moist environments.
When you have clogged condensation lines and leaky drain pains, you're breathing in damp air which can trigger congestion and sneezing. You'll know that the humidity in your house is too high if the air feels moist, there's a musty smell in the air, and your windows are foggy. As your air conditioner experiences wear and tear, its humidity control will start to decline. All these issues can easily be avoided with preventative maintenance or, if it's too late for that, you might have to decide if you want to repair or replace your unit altogether.
What's Really in Your AC?
Now that you know how air conditioning and allergies relate to each other, you might be wondering what is the best way to stay on top of your AC's repair and maintenance.
Vredevoogd Heating & Cooling can help you enjoy your home by reducing allergens and controlling humidity. Our systems are designed to maximize your energy savings and can eliminate AC repair bills for up to a decade. We specialize in heating, ventilating, and air conditioning (HVAC) for residential customers in Wyoming, Grand Rapids, Grandville, Holland, Grand Haven, Kalamazoo, and Lansing.
If you live in one of these areas and would like to breathe comfortably in your own home, we would be honored to deliver you a doable, budget-friendly solution.
Give us a call at 844-HVAC-365 or fill out this simple contact form.
Call Vredevoogd Heating & Cooling for all your plumbing, heating, & cooling needs. In the greater West Michigan, Lakeshore, and surrounding areas call: 844-HVAC-365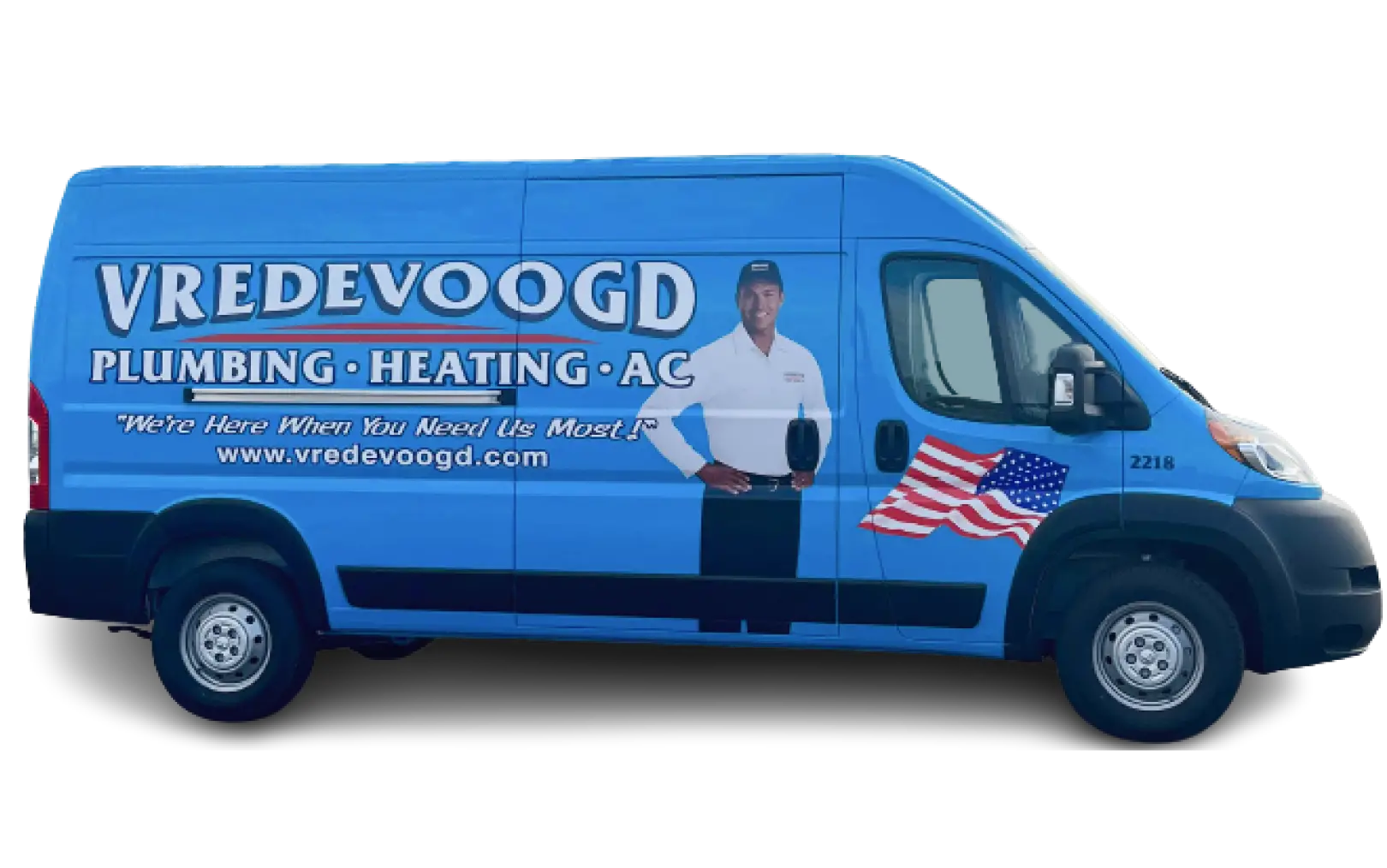 Why Choose Vredevoogd?
Michigan's HVAC & Plumbing Experts Since 1964
Serving the area for over 50 years
24/7 emergency HVAC services
Same-day services
Licensed, insured & background-checked technicians
Free estimates & financing options
Military, veteran & senior discounts