Pros and Cons of Gas Vs Electric Furnaces
No matter where you live or what kind of home you own, you want to keep your family warm and cozy when the temperature outside drops and the winds begin to howl. That means installing a furnace that can keep the heat coming under even the most extreme conditions – one that will continue to operate efficiently year after year with a minimum of maintenance and fuss.
When it comes to keeping your home and family warm, you have a number of choices, but the two most common are gas and electric furnaces. As with everything else in your home, there are pros and cons to both electric and gas furnaces, and it is important to weigh the relative benefits carefully before making a decision.
Here are some of the pros and cons of gas furnaces for heating your home.
Pros
Gas furnaces are less costly to run than electric ones. In the long run, that can make a gas furnace the better and more affordable choice.
Gas provides faster heating than electricity, keeping your home cozy and warm no matter how cold it is outside. That makes a gas furnace a good choice for colder climates.
Natural gas is a clean burning fuel. Burning natural gas is good for both you and the environment, helping you go green and stay warm at the same time.
Natural gas is available virtually anywhere. It is easy to find fuel for your furnace, and the large number of suppliers make shopping for the best price easier.
Cons
Gas furnaces emit a small amount of carbon dioxide even when they are operating properly. If there are problems with the system, the carbon monoxide levels could build up and pose a danger to the inhabitants.
Gas furnaces are typically more expensive to install than their electric counterparts. While running the gas furnace is typically less costly, it can take some time to make up the difference.
Gas furnaces typically have a shorter lifespan than electric ones. Most gas furnaces will need to be replaced in 10-15 years, versus 20 to 30 for an electric furnace.
The ductwork required for a gas furnace can be large and bulky. It is important to think about the space you have available when contemplating conversion to a natural gas system.
Electric furnaces have their own sets of benefits and drawbacks, and it is important to compare them to their gas counterparts. Here are some of the pros and cons of using electricity to heat your home.
Pros
Electric furnaces are generally less expensive than gas furnaces, making it easy to keep your home warm and comfortable.
Electric furnaces have a long lifespan, often lasting as long as 20 or even 30 years. That longevity is an important consideration for anyone contemplating the purchase of a new heating system.
Electric furnaces are easy to care for and operate. Turning on an electric furnace is as simple as turning up the thermostat, and maintenance is straightforward and minimal.
Of course there are some problems with electric furnaces, and it is important to consider those issues. Here are some of the potential drawbacks of an electric furnace.
Cons
Electric furnaces are typically more expensive to run. That extra cost may not seem like much, but it can really add up over time.
Electric furnaces emit a dry heat, and that can dry out the air in the winter months. Many people with allergies find the dry heat troublesome.
When the electricity goes out, so does your heat. If your area is prone to power outages, you may need a backup source of heat when the electricity fails.
Choosing the right heating system for your home is no easy feat, and there are a lot of factors to consider. Weighing the pros and cons of a gas vs. electric furnace is one of the best ways to make a sound decision – one that will keep your family comfortable all winter long.
Call Vredevoogd Heating & Cooling for all your plumbing, heating, & cooling needs. In the greater West Michigan, Lakeshore, and surrounding areas call: 844-HVAC-365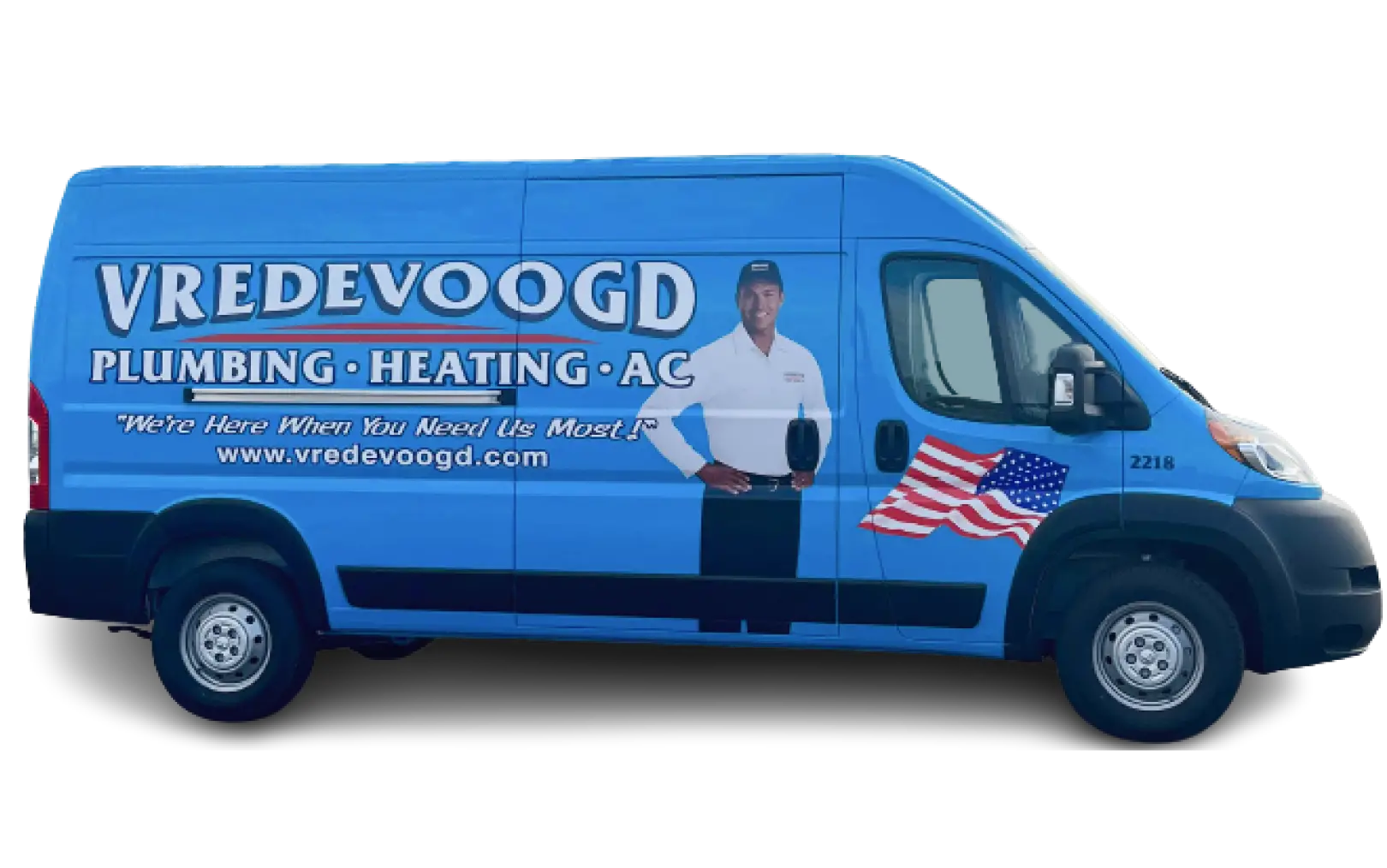 Why Choose Vredevoogd?
Michigan's HVAC & Plumbing Experts Since 1964
Serving the area for over 50 years
24/7 emergency HVAC services
Same-day services
Licensed, insured & background-checked technicians
Free estimates & financing options
Military & veteran