Why is My AC Unit Not Turning On?
No matter what kind of home you own, chances are the summer can get pretty hot. Whether your home is surrounded by trees or out on its own, the relentless rays of the sun can heat up your interior and make your home uncomfortable in a surprisingly short period of time.
It does not matter if you have a huge home or a tiny cottage; you rely on your air conditioning system to keep your property cool and comfortable. When you turn your air conditioning unit on for the first time each summer, you expect to be greeted by a cooling stream of refreshing air. In most cases, that is exactly what will happen, but what do you do if you are greeted by nothing but silence.
AC Unit Problems
If your AC unit is not turning on, it is important to isolate the cause. There are a number of things that can cause an air conditioning unit to malfunction, and eliminating those possibilities one by one is the best way to proceed.
You should start with a thorough inspection of the exterior part of your air conditioning system. Over the long winter months, an accumulation of debris left by snowstorms and the freeze/thaw cycle could have blocked the outlets. Check the entire outside surface of your AC system, removing debris as you go, then try to turn your air conditioning on again.
Check the Thermostat
It is easy to overlook the small stuff when your AC unit will not turn on, so check the thermostat setting before you go too far. Make sure the thermostat is set to the proper temperature; your AC system is programmed to come on and off as the interior temperature changes.
If the thermostat setting is correct and the AC unit is still not turning on, the thermostat itself could be defective. You may need to have a professional inspect it to make sure it is functioning properly.
Inspect the Filters
Clogged or dirty filters could cause your AC system to shut down unexpectedly, so check your filters and replace them as necessary. You should be changing your filters on a regular basis, but it is easy to forget, especially when the weather is cool and you are not using your air conditioning unit.
There are a number of things that can cause your AC system to not turn on, from an improper temperature setting to a clogged filter or damaged outlet. Working through these problems one by one is the best way to restore that refreshing stream of cool air.
Call Vredevoogd Heating & Cooling for all your plumbing, heating, & cooling needs. In the greater West Michigan, Lakeshore, and surrounding areas call: 844-HVAC-365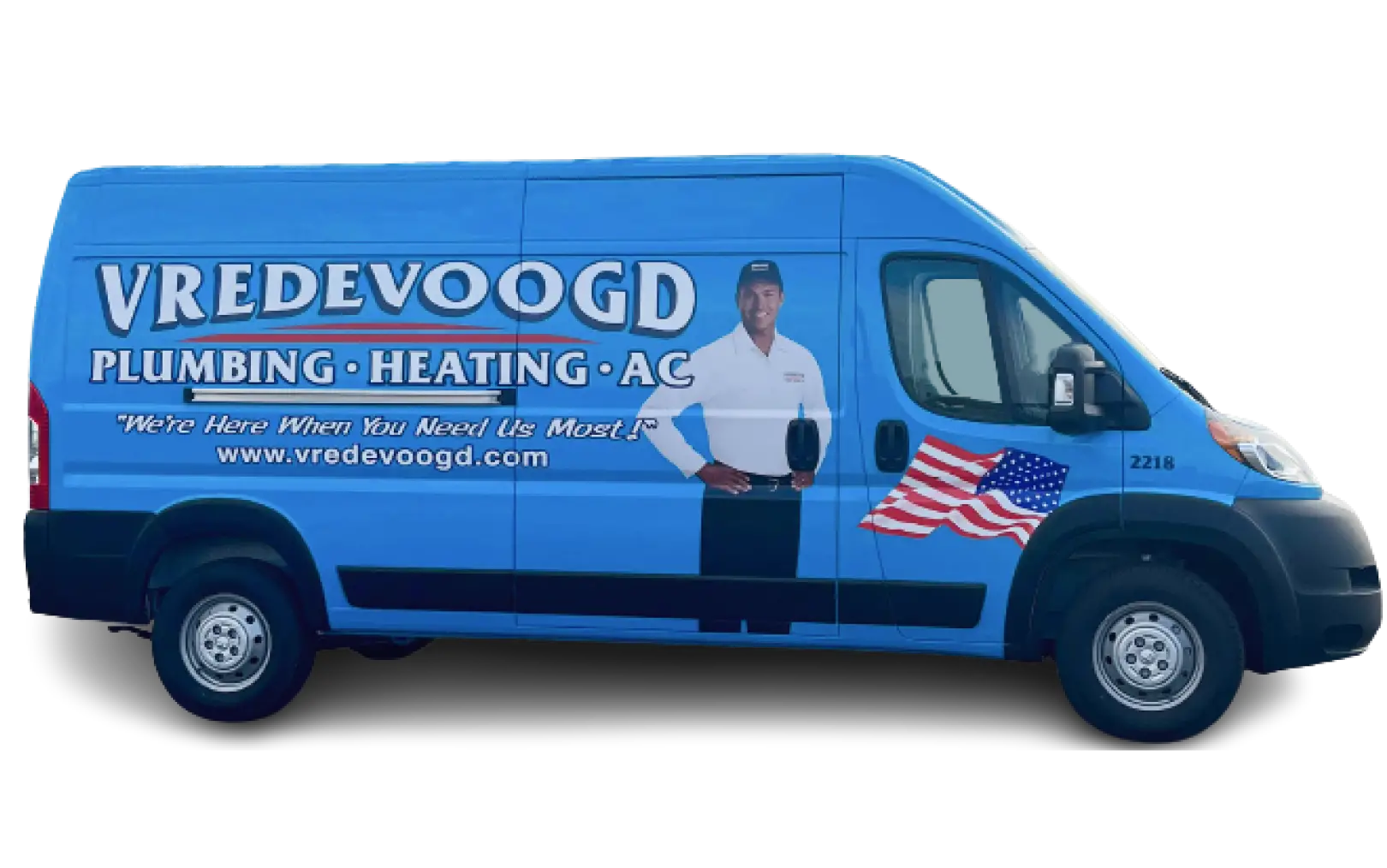 Why Choose Vredevoogd?
Michigan's HVAC & Plumbing Experts Since 1964
Serving the area for over 50 years
24/7 emergency HVAC services
Same-day services
Licensed, insured & background-checked technicians
Free estimates & financing options
Military & veteran