Why is My HVAC So Noisy?
You rely on your HVAC system to keep your home and family comfortable no matter what the extremes of the weather outside. When the temperature drops below zero, you expect your HVAC system to keep you warm and cozy. When the temperatures spike into the 90s and beyond, you trust your HVAC system to cool off your home and keep you comfortable.
When it is running properly, your HVAC system should be nearly silent. A well functioning HVAC unit is nearly silent, and you might even forget it is there – working hard behind the scenes. If your formerly quiet HVAC system has begun to make its presence known with excessive noise, you need to find and isolate the problem fast.
Restricted Airflow
If the air is not flowing through your HVAC system like it should, you will hear noises throughout the unit. A number of things can cause the flow of air to be restricted in your HVAC unit, including dirty filters, a blockage in the ductwork or dirty coils in the exterior part of the system.
If you suspect restricted airflow is the cause of the unwanted noise, it is best to work through each possible cause one by one. That means checking the filters, looking for blockages in the ducts and cleaning the coils on the exterior of the HVAC unit.
Loose Fittings
Loose fittings can also cause noise in your HVAC unit. Over time, the vibration from the HVAC unit can cause screws to loosen and formerly tight fitting parts to disengage. If your HVAC unit has suddenly become noisy, it is time to check all of those fittings and tighten them if necessary.
Run your hands along the ductwork and feel for loose screws and pieces that may have come loose. Bring your screwdriver along to fix any loose fittings you might find.
Blockages in the Exterior Unit
It is easy to forget about the exterior portion of your HVAC unit, but you do so at your peril. Over time, leaves, twigs and other debris can accumulate, creating real problems for your unit and causing the system to run more loudly than it should.
It is important to check the exterior portions of your HVAC system frequently, cleaning away any dirt and debris you might find. Checking the unit on a weekly basis can help you avoid many of the most common problems, and save you money in the long run.
Your HVAC system should run quietly and smoothly, but that is not always the case. If you hear noise from your HVAC system, it is time to check things out and look for a solution.
Call Vredevoogd Heating & Cooling for all your plumbing, heating, & cooling needs. In the greater West Michigan, Lakeshore, and surrounding areas call: 844-HVAC-365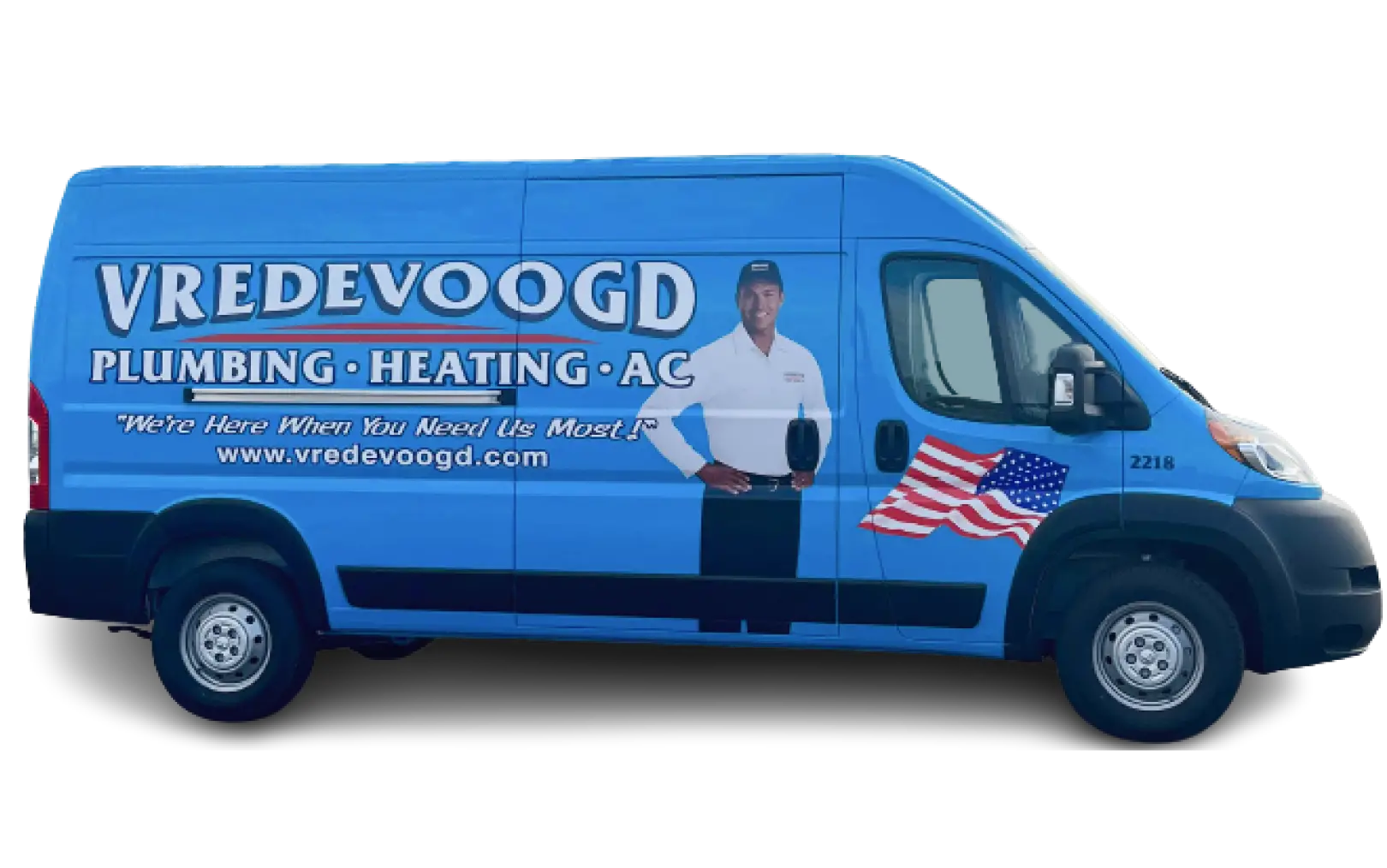 Why Choose Vredevoogd?
Michigan's HVAC & Plumbing Experts Since 1964
Serving the area for over 50 years
24/7 emergency HVAC services
Same-day services
Licensed, insured & background-checked technicians
Free estimates & financing options
Military & veteran