Why Regular HVAC Maintenance Is Important
There's a lot to maintain when you're a homeowner, which can get overwhelming and pricey. Fortunately, you can simplify your HVAC maintenance with the Comfort Club Membership from Vredevoogd.
Our highly trained technicians offer reliable biannual maintenance to keep your heating and cooling systems running optimally all year. We offer other dependable HVAC services throughout Grand Rapids, Kalamazoo, and Lansing, including repairs, replacements, and installation.
Protect your home investments with routine HVAC maintenance from Vredevoogd. Schedule services today by calling 844-HVAC-365 to get started.
The Importance of Regular HVAC Maintenance
We recommend scheduling heating maintenance during the colder months and cooling maintenance during the warmer months. This ensures your systems are prepared to run properly throughout the season. Doing so also reduces the need for repairs or premature system replacement.
Benefits of Scheduling Routine Maintenance
There are several noteworthy benefits of scheduling professional HVAC maintenance twice a year:
Increase energy efficiency: A tune-up and inspection will address any issues in your system that may be causing your system to run inefficiently. 
Reduce breakdowns: Having a professional service your system each year provides an opportunity to address minor problems before they cause significant issues.
Maximize system life span: Regular maintenance prevents premature system failure, ensuring you get the most from your investment.
Reliable heating and cooling: Routine maintenance will give you peace of mind that your system works as it should and will meet your needs when needed. 
Saves money: With increased efficiency, fewer repairs, and a long system life span, HVAC maintenance will save you significantly over the life of your system.
Sign Up for Our Comfort Club Membership
Vredevoogd's Comfort Club Membership is designed to make maintaining your heating and cooling systems convenient and affordable. It also simplifies trying to get on someone's schedule when everyone else is doing the same thing. The membership includes the following:
Biannual seasonal tune-ups
Exemption from overtime charges
Priority appointment scheduling
24/7 emergency services, 365 days a year
Perks of Signing Up for the Comfort Club
In addition to what's listed above, there are also several benefits to joining our Comfort Club:
Discounted service repairs
Transferable membership with the home for added home value
Lower energy bills
Complimentary refrigerant during AC tune-ups
Choose Vredevoogd for Residential HVAC Maintenance
Vredevoogd has served Grand Rapids, Kalamazoo, and Lansing for over 50 years. Our licensed, insured, and background-checked technicians are proud to deliver dependable maintenance services for long-lasting results.
We offer same-day services and 24/7 emergency HVAC repairs for untimely breakdowns. We offer free estimates on replacements, financing options, and discounts for military personnel and veterans.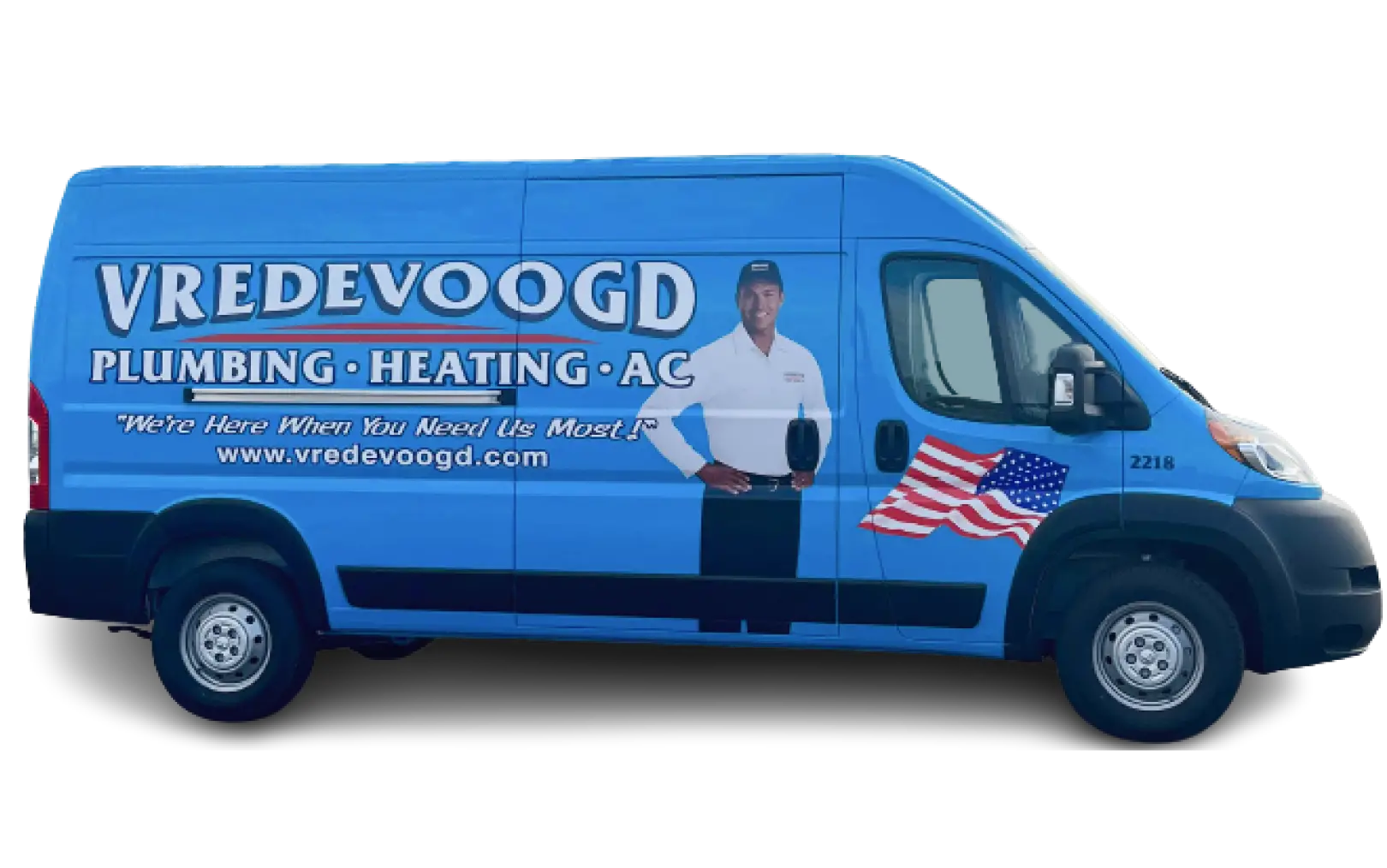 Why Choose Vredevoogd?
Michigan's HVAC & Plumbing Experts Since 1964
Serving the area for over 50 years
24/7 emergency HVAC services
Same-day services
Licensed, insured & background-checked technicians
Free estimates & financing options
Military & veteran