Residential Heating & Cooling HVAC Apprentice
Job description
Residential Heating & Cooling (HVAC) Apprentice Needed! (Paid Training!)
We're looking for a FUN, ENERGETIC, TEAM-DRIVEN person to join our expert team! A Vredevoogd HVAC Apprentice truly embodies a willing and helpful attitude, eager to learn a meaningful and rewarding career. We want YOU to be a part of our amazing team and we want to help you grow and provide for your family while serving others!
Successful candidates with have the following characteristics:
Skills in customer service, communication and have a mechanical aptitude
Able to produce neat, clean, and tidy work.
Be quick, efficient and organized
No visible tattoos- they must be covered at work (ie. long sleeves, etc)
A positive attitude
Exceptional team player; fun, energetic, goal oriented, optimistic!
Be able to climb in and out of box trucks, able to lift over 75lbs, and work in the Michigan cold and heat.
Live within 45 minutes of Lansing
Willing to travel to other areas from time to time for work
Ability to pass the state of Michigan and national background and drug test; have clean driving record and current driver's license. (If any of these are a problem please do not apply)
About Vredevoogd Heating & Cooling:
Interested In Joining The Team of Experts at Vredevoogd?
We believe we are one of the greatest companies to work for in West Michigan. The atmosphere is professional, family oriented, exciting, and fun. We believe in efficient, hard work. It's a fact that we spend most of your lives at work, so we resolve that one should enjoy his or her work, enjoy their teammates and enjoy the place where they work!
Job Type: Full-time
Salary: $17.00 – $19.00 per hour
Benefits:
401(k)
401(k) matching
Dental insurance
Employee discount
Flexible spending account
Health insurance
Health savings account
Life insurance
Paid time off
Referral program
Retirement plan
Vision insurance
Schedule:
8 hour shift
On call
Overtime
Weekends as needed
Supplemental pay types:
Bonus opportunities
Commission pay
Work Location: On the road
Apply Now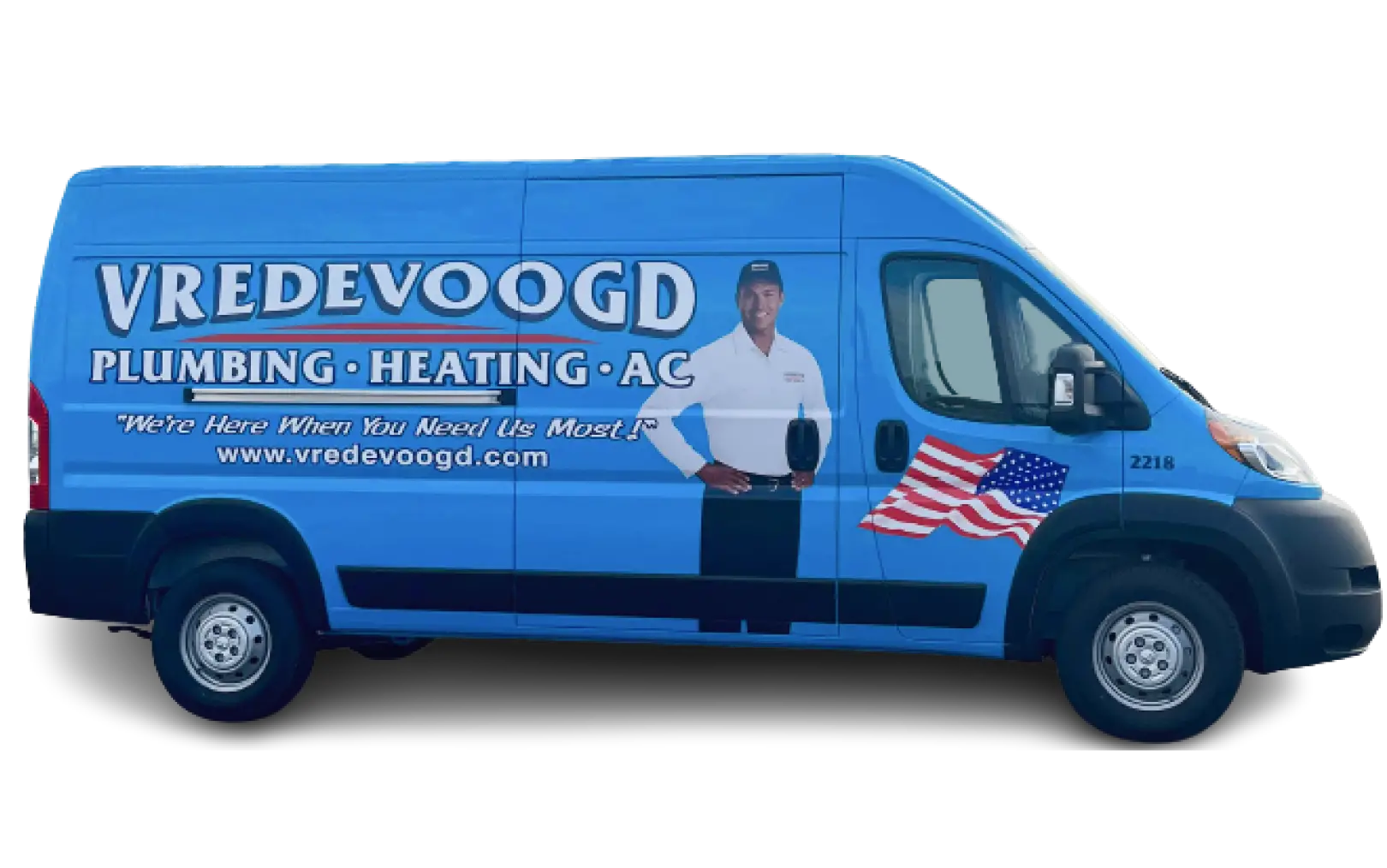 Why Choose Vredevoogd?
Michigan's HVAC & Plumbing Experts Since 1964
Serving the area for over 50 years
24/7 emergency HVAC services
Same-day services
Licensed, insured & background-checked technicians
Free estimates & financing options
Military & veteran