A Common Mistake With Home A/C Replacement
"Unfortunately, I Went With The Lowest Price But I Didn't Realize It Didn't Include A NEW Evaporator Coil, Now We're Paying For It."
When it comes time to consider replacing their home air conditioning system, homeowners aren't sure how to make the best decision and as a result of what typically happens in our industry is, homeowners request a bid or quote from 3 or 4 contractors. Unfortunately, that can turn to making a decision based on lowest price.
A contractor trying to compete on price to get the sale may either not know the evaporator coil needs replacing, or he may not tell you about it, thinking you won't want to pay for it.
Almost all new high efficiency air conditioners and heat pumps need a new indoor "evaporator coil" to work properly. Think of the radiator of your car, except this one is hidden inside your ductwork or air handler.
Also, the copper tubing that connects the inside and outside components of most air conditioners and heat pumps also has to be the right diameter. Many new high efficiency systems need bigger copper lines than you likely currently have.
The advertised efficiency of a new air conditioner or heat pump is based on the performance of both new outdoor and indoor components working together as a matched system. The EPA states: "…be sure your contractor replaces both indoor and outdoor coils for maximum efficiency."
Richard Rue of EnergyWiseStructures recommends, "Only use HVAC equipment fromRRueEW the same manufacturer to optimize operating efficiency. Air conditioning contractors are notorious for mixing and matching equipment to save money. But the system will run more efficiently if all the components—including the condensers, furnace, and coils—are from the same manufacturer."
Replacing all the old components of your system does initially cost more, but you get what we refer to as the Biggest Bang For Your Buck: lower utility bills, lower repair costs, improved reliability and warranty, and increased comfort. Not replacing it leads to higher utility and repair bills; plus premature compressor failures.
Call Vredevoogd Heating & Cooling for all your plumbing, heating, & cooling needs. In the greater West Michigan, Lakeshore, and surrounding areas call: 844-HVAC-365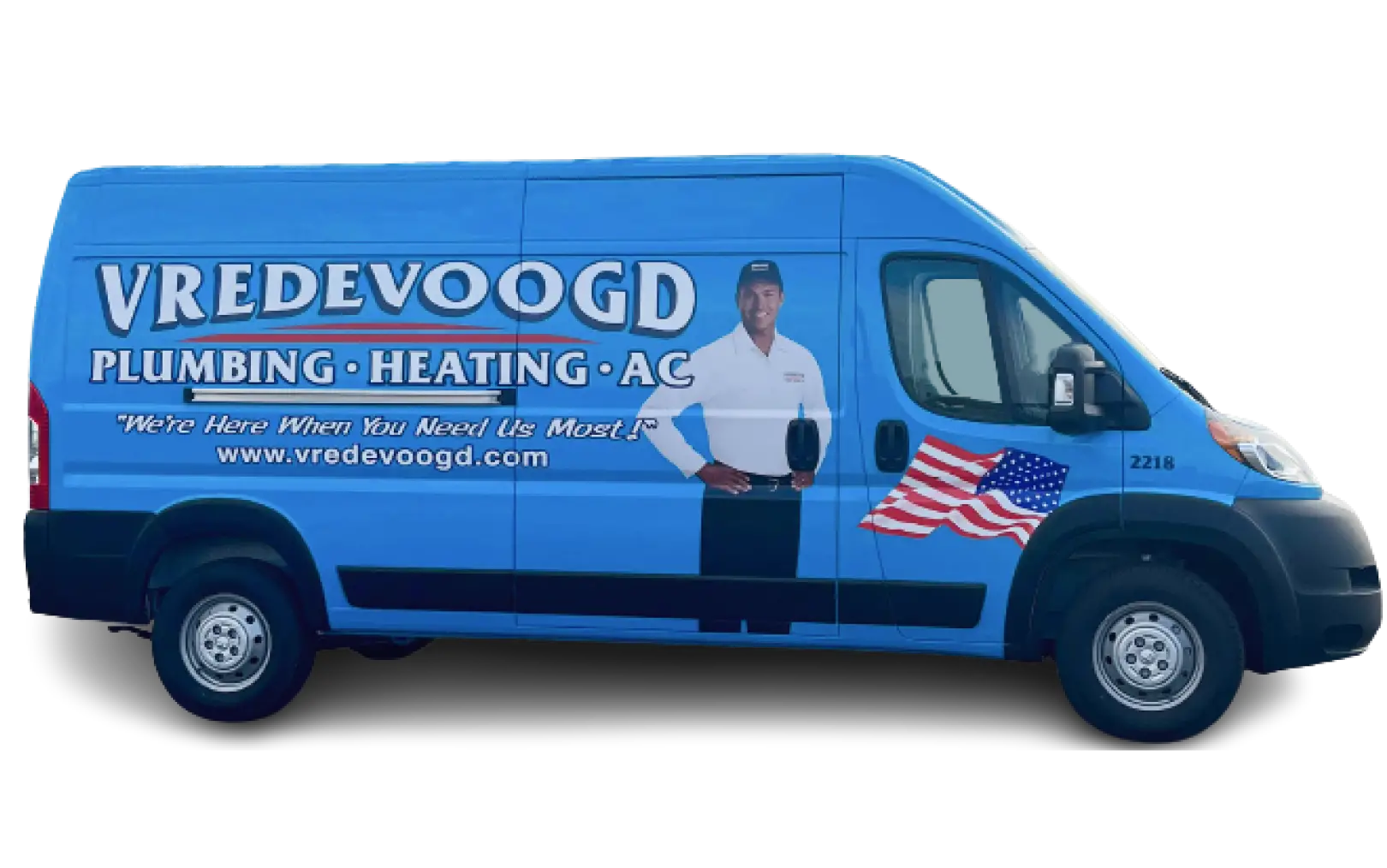 Why Choose Vredevoogd?
Michigan's HVAC & Plumbing Experts Since 1964
Serving the area for over 50 years
24/7 emergency HVAC services
Same-day services
Licensed, insured & background-checked technicians
Free estimates & financing options
Military, veteran & senior discounts