Will My Air Conditioner Run Less If I Use My Ceiling Fan To Help Cool My Home
When it's hot outside, a ceiling fan can help circulate the air and lower the temperature of the room. If your home uses an air conditioner to keep cool, ceiling fans can be an excellent companion that will help to keep your energy costs down as well as the temperature. There are several ways you can use a ceiling fan together with your air conditioner to get a cooler house and a cheaper energy bill every month.
How Fans Work
Ceiling fans distribute and circulate the air to create a better flow at a low velocity. When you turn on your ceiling fan during the summer, it should be operating in a counter-clockwise direction. This will ensure that the air is being directed straight down, cooling the warmer air that lingers above. In essence, your ceiling fan is recreating the natural feeling of a breeze you'd feel when you're outside. For most rooms, you may notice up to a five-degree cooler temperature thanks to the cooling air produced by your fan.
Adjust Your Thermostat
Since ceiling fans help to circulate air that's already cool, it will make the room feel a lot cooler. Thanks to their air-circulating power, a ceiling fan can help you lower the setting on your air conditioner's thermostat. Consider lowering yours by one degree at a time until you reach a happy set point. For most homes, even a reduction of just one degree on your thermostat will reduce the number of "on" cycles that the A/C compressor needs to use. It can also shorten the duration that the air conditioner is on. The result is less wear and tear on your unit, which will also save you money as well as helping to save the environment.
Lower Cooling Costs
Thanks to the cooling properties of ceiling fans, you can help to reduce your monthly energy costs. Most central air conditioning systems cost around 43 cents per hour when they're on, which can really add up over time. On the other hand, a ceiling fan typically costs a paltry one penny to run per hour. By increasing your thermostat setting just four degrees, you'll see an average savings of up to 17 cents per hour on air conditioning operating costs. Over the span of one month, you stand to save around $30 every month on your energy bill when you use ceiling fans!
For all of your heating and air conditioning needs, contact the professionals at Vredevoogd Heating and Cooling serving the Kalamazoo, Grand Rapids, and Lansing, MI areas. Call us now to schedule your appointment today!
Call Vredevoogd Heating & Cooling for all your plumbing, heating, & cooling needs. In the greater West Michigan, Lakeshore, and surrounding areas call: 844-HVAC-365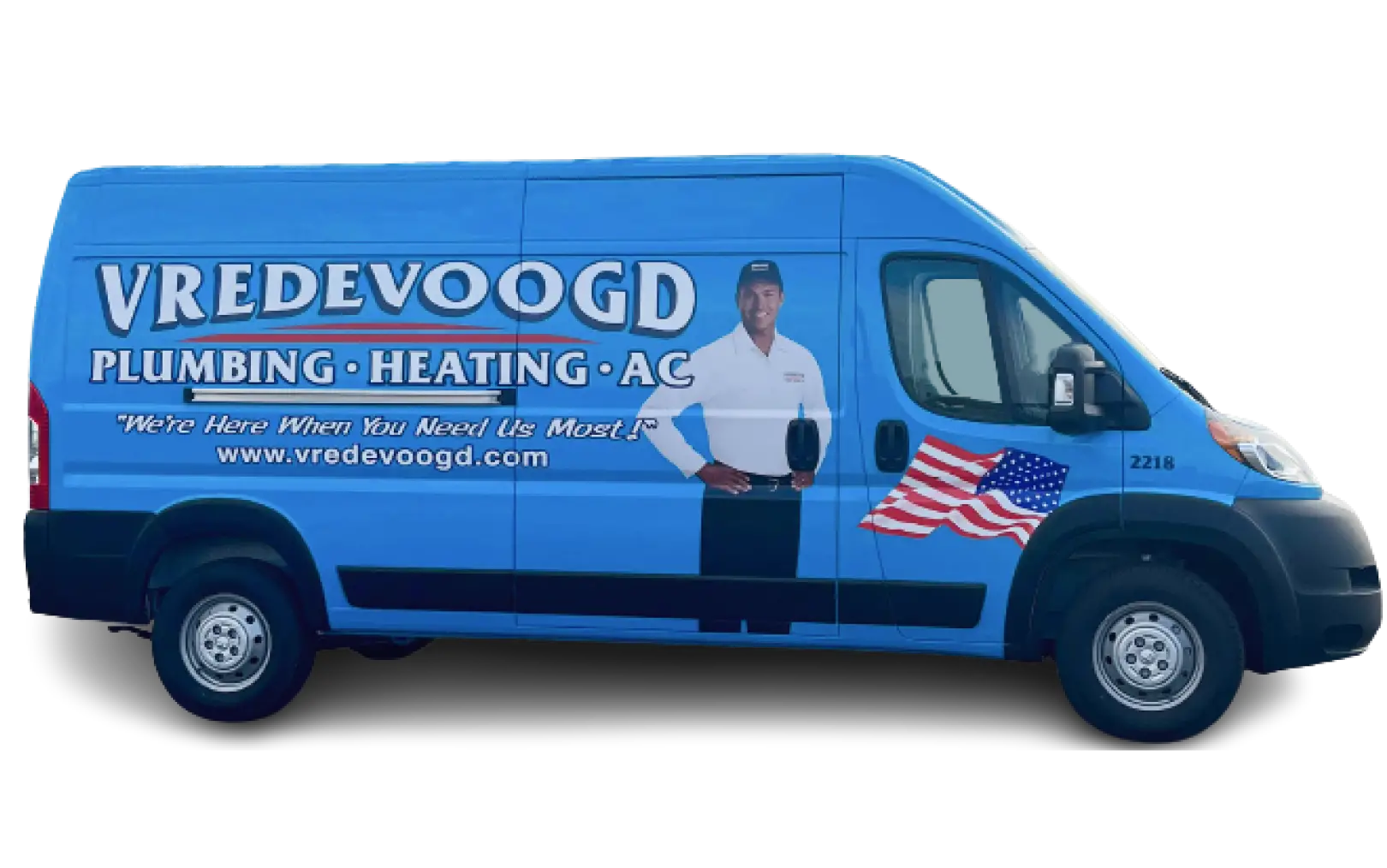 Why Choose Vredevoogd?
Michigan's HVAC & Plumbing Experts Since 1964
Serving the area for over 50 years
24/7 emergency HVAC services
Same-day services
Licensed, insured & background-checked technicians
Free estimates & financing options
Military, veteran & senior discounts