Checking the Indoor Air Quality in Your Home
During periods of extreme heat and cold, most people tend to spend more time indoors. If you're concerned about the indoor air quality in your home, you have every reason to worry. With a combination of household chemicals, mold, and other elements, indoor air can be dangerous. While you can't avoid things like humidity and byproducts of your HVAC system running, there are some things you can do to be more proactive about the indoor air quality in your home.
Check for the Presence of Mold
Breathing in mold spores can be extremely dangerous. Mold and mildew are especially prevalent in areas of the country with high levels of humidity. Call a professional to come and check your home for mold using a special tester. You can also smell the presence of mold if it's extremely prevalent. Look for musty smells, mold growth on window frames, and mold in the basement. You can purchase a mold test kit and test for the presence of mold yourself if you choose. The sample you take is sent to a lab for testing. If there is in fact mold in the home, you'll need to have it treated and removed immediately.
Test for Radon
Radon gas is a byproduct of decaying radioactive materials that leach inside the home through cracks in your walls, floors, or foundation. Radon can also attach to dust that gets into your home from the outside, so it's certainly something to be concerned about. You can find a short-term radon test kit, or you can buy a radon detector. If you find out that you have high levels of radon in your home, you'll need to hire a remediation service.
Indoor Air Pollutants
Everything from dust mites to pet dander can circulate through your home's HVAC system. More dangerous contaminants include mold spores, certain viruses, and some forms of bacteria. You might also be breathing in VOCs, which are gases that emit from various liquids or other materials. Symptoms of breathing in VOCs include dizziness, headaches, and constant fatigue. Consider using an indoor air quality monitor or an air filter in the rooms of your home that you spend the most time. Store paint, household cleaning products, and other alcohol-based liquids in a secure place like a garage storage locker.
Whether your indoor air issue is comfort, health, energy or protection, Vredevoogd Heating & Cooling serving the Grand Rapids, Lansing, and Kalamazoo areas has your solution. Contact us today at 844-HVAC-365 to schedule an appointment or request an estimate.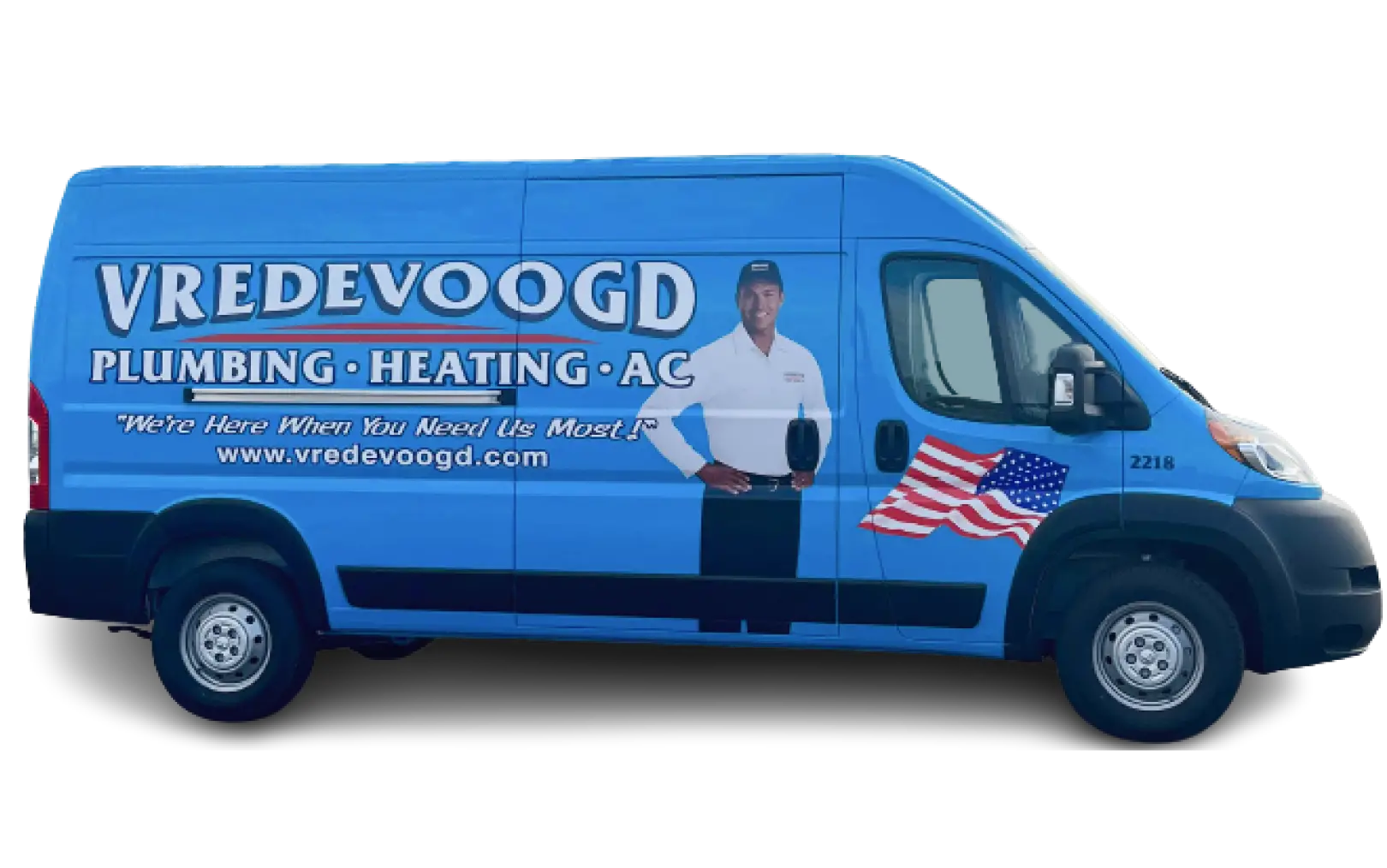 Why Choose Vredevoogd?
Michigan's HVAC & Plumbing Experts Since 1964
Serving the area for over 50 years
24/7 emergency HVAC services
Same-day services
Licensed, insured & background-checked technicians
Free estimates & financing options
Military, veteran & senior discounts