How Do I Know If I Need A New Air Conditioner?
When the heat of summer hits, it's important to have an air conditioning unit that works the way it should. There's nothing worse than sitting and sweltering in a hot home, so you don't want to let your air conditioner break down or else you'll be miserable. Before summer arrives, it's a good idea to test your home's A/C system to ensure that it's in good working condition. So, how will you know if you need a new unit? Read on to learn more about some signs that something could be wrong.
Weak Airflow or Not Enough Cool Air
A weak flow of air or semi-warm air are two of the most common signs that you have a problem with your air conditioning. If you turn it on and there's no cold air coming out after a few minutes, it's a sure sign of a problem. Look for any clogs or blockage in your ductwork which can limit proper airflow. If it's not an issue with the air ducts, you should contact a heating and cooling professional to come to diagnose the problem.
Moisture Buildup
Moisture is fairly common with all air conditioner units, but excess moisture or visible leakage is a sign of an underlying problem. It could be that you have a refrigerant leak which can cause your home's A/C to run poorly and produce very little cold air. It could also mean there is a blockage somewhere within the system. Either way, it may be time for a new unit if the issue is causing parts to wear out or break.
Weird Noises
All air conditioners make noise when they run, but if yours seems to be extremely louder than normal, it's not a good sign. Be aware of any grinding, screeching, or chattering sounds. Most older air conditioners will be much noisier than new ones. If yours is becoming so loud that it keeps you up at night, it might be a sign that you need to upgrade.
Unpleasant Smells
If you notice a foul odor when you turn on your air conditioner, this is certainly a sign of trouble. The A/C unit should be producing clean air that has no smell whatsoever. A burning smell or the smell of smoke could mean serious problems. If you smell mold or mildew, it might just need to be thoroughly cleaned. Pay close attention to both the smells and sounds your air conditioner is producing.
While these are just a few signs you may need a new air conditioner, you should always call a professional whenever you're in doubt. They should be able to help you diagnose the problem and determine whether or not you need to completely replace your existing unit.
For all of your heating and air conditioning needs, contact the professionals at Vredevoogd Heating and Cooling serving the Kalamazoo, Grand Rapids, and Lansing, MI areas. Call us now to schedule your appointment today
Call Vredevoogd Heating & Cooling for all your plumbing, heating, & cooling needs. In the greater West Michigan, Lakeshore, and surrounding areas call: 844-HVAC-365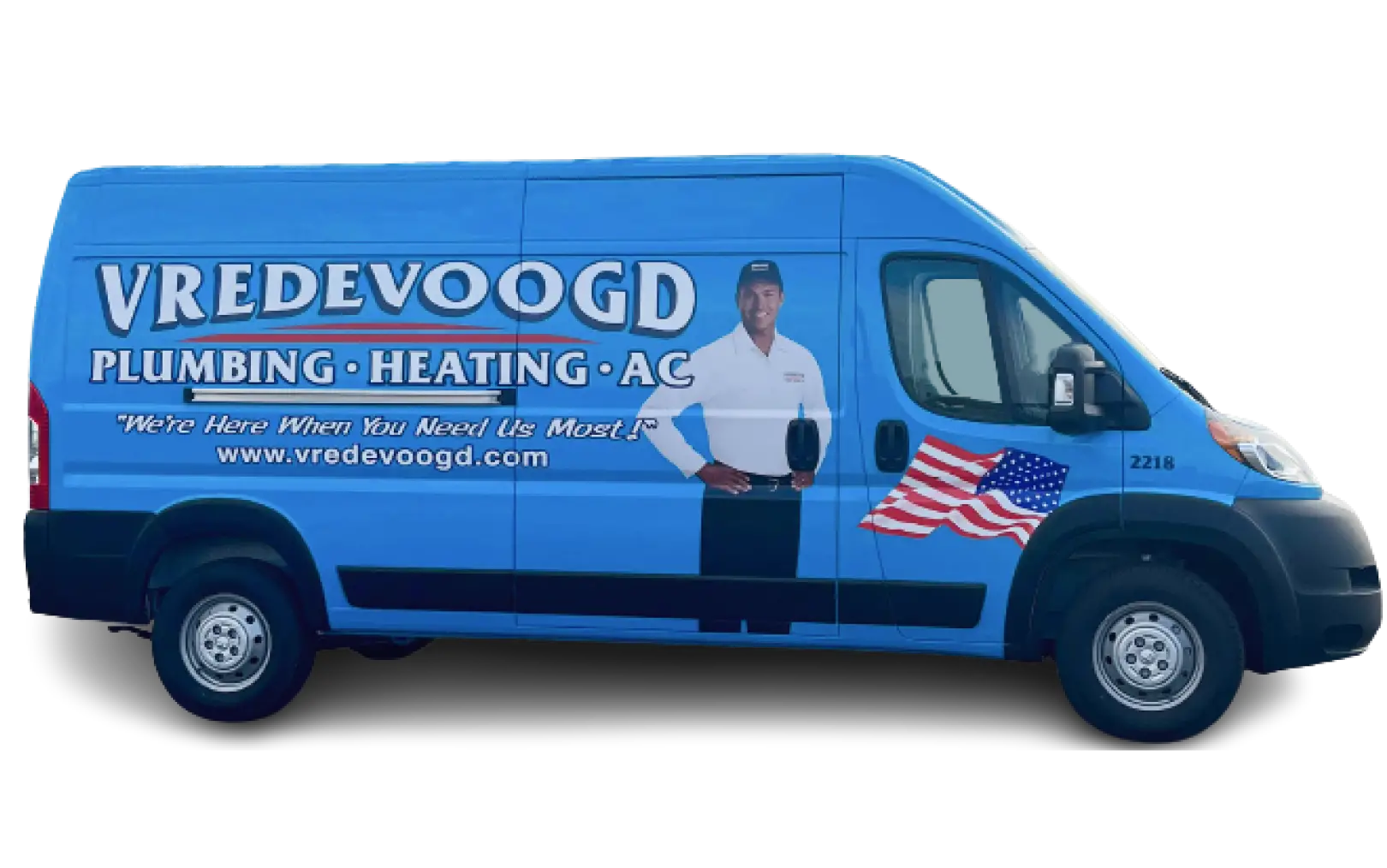 Why Choose Vredevoogd?
Michigan's HVAC & Plumbing Experts Since 1964
Serving the area for over 50 years
24/7 emergency HVAC services
Same-day services
Licensed, insured & background-checked technicians
Free estimates & financing options
Military & veteran