What Can You Do to Help Extend the Life of Your Furnace?
The average lifespan of a furnace is about 15 years.  However, like with anything else, there is the potential to either shorten or extend this lifespan.  How well you maintain your furnace can make all the difference.  A poorly cared for furnace can have a life span as short as 13 years, while a diligently cared for system can put off your furnace repair for up to 20 years.  There are a few things every homeowner in Grandville, MI should know about maintaining and getting the maximum use out of their furnace.
Although this may be viewed as common knowledge, we want to mention that it is imperative that you change your furnace's air filter about once every month.  This will help ensure that the airflow is not obstructed or clogged.  When your airflow is obstructed, it can cause your system to work harder than it should and can prematurely age your furnace.
Another important piece to furnace maintenance is ensuring that all moving parts of your blower motor are properly lubricated so as to help eliminate any friction.  Too much friction can accelerate the deterioration of your motor.
You will also want to check your system for any kind of corrosion or rust.  Condensation can cause corrosion to occur in the wiring or burner and rust can begin to form in your system.  This can cause significant damage and limit the life of your furnace.  If you find that rust or corrosion has started to develop, you will want to take the necessary measures to eradicate this as soon as possible.
There are several more things that a homeowner can do to help extend the life of their furnace.  It is important to conduct any preventative maintenance so as to get the most use out of your furnace.  If you have any questions about additional preventative maintenance possibilities or about furnace repair, please give us a call!  You can trust us to help you with any questions or concerns you may have with regards to your furnace and heating system.
Call Vredevoogd Heating & Cooling for all your plumbing, heating, & cooling needs. In the greater West Michigan, Lakeshore, and surrounding areas call: 844-HVAC-365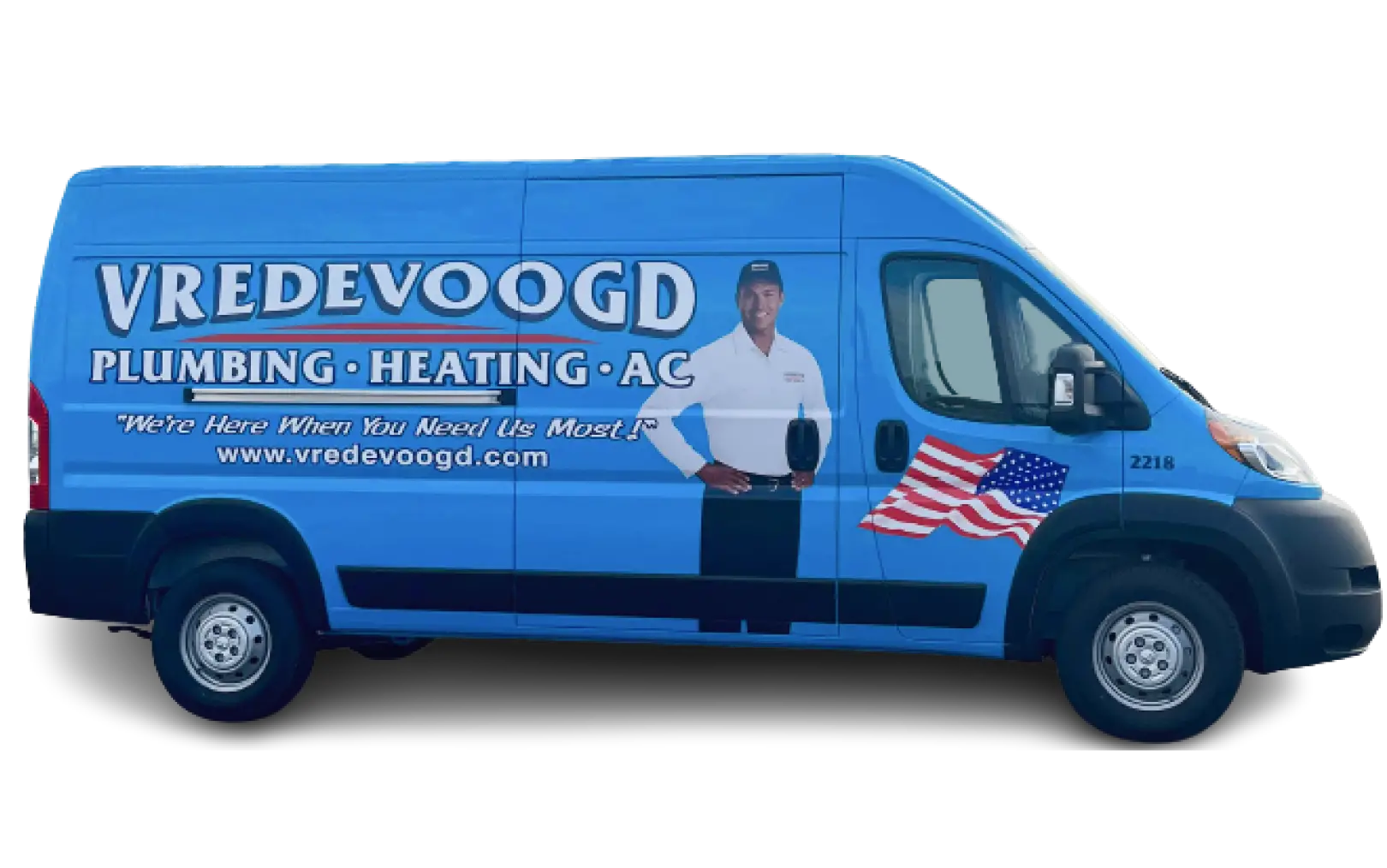 Why Choose Vredevoogd?
Michigan's HVAC & Plumbing Experts Since 1964
Serving the area for over 50 years
24/7 emergency HVAC services
Same-day services
Licensed, insured & background-checked technicians
Free estimates & financing options
Military & veteran