Single-Stage vs. Two-Stage Furnaces: How to Choose the Right Furnace for You
As the leaves begin to fall, the landscape shrugging on its autumn hues, it may be time to look ahead to the winter months and whether your furnace is prepared to keep you warm when the temperatures start to drop. Shopping for a new furnace can be an overwhelming task when you don't know any of the technical terms.
Luckily, Vredevoogd Heating & Cooling wants every customer to make an informed decision before buying a new furnace, so we've created this guide to help you with the process.
How do Stages Work?
A single-stage furnace keeps your house warm by turning on when the thermostat tells it to, and it continues to create heat at a fixed rate until the thermostat tells it to stop. The gas valve always allows the same amount of gas into the burners, and the blower always pushes the air through the furnace at exactly the same speed, time after time. Nice and simple, right?
A two-stage furnace responds to the thermostat by turning on much like its single-stage counterpart, but that's where the similarity ends. Starting in first stage, the gas valve sends a small amount of gas to the burners, and the blower runs at a low speed, resulting in very quiet, gentle heat that you'll barely notice, but you'll certainly feel. On milder days when the weather isn't very cold, that's all you'll need to keep your home very comfortable. But on colder days, if the first stage doesn't quite keep up, the furnace shifts into second stage: increased gas flow to the burners, and a higher blower speed to match. You get a quiet, efficient furnace with extra power there when you need it!
Which One is Best for You?
Both a single-stage and a two-stage furnace will keep your home warm, so the decision really comes down to how you feel about the sound your furnace makes, and whether you notice temperature swings as the furnace runs periodically during the day and night. Maybe a single stage is right for you; maybe a two-stage offers you more comfort. The good news is, there are fine options available in either category.
Take the time to think about your current furnace, your home, and what you have planned for the future before making an investment.
How Can I Assess Whether I Need a New Furnace?
When it comes time to evaluate the state of your furnace, it is best to leave it to the professionals. Vredevoogd Heating & Cooling provides consultations with a professional to determine whether a new model is the best choice for you, and which model to choose.
Contact us today to schedule a consultation, or call us at 844-HVAC-365 for more information on the services we offer.
Call Vredevoogd Heating & Cooling for all your plumbing, heating, & cooling needs. In the greater West Michigan, Lakeshore, and surrounding areas call: 844-HVAC-365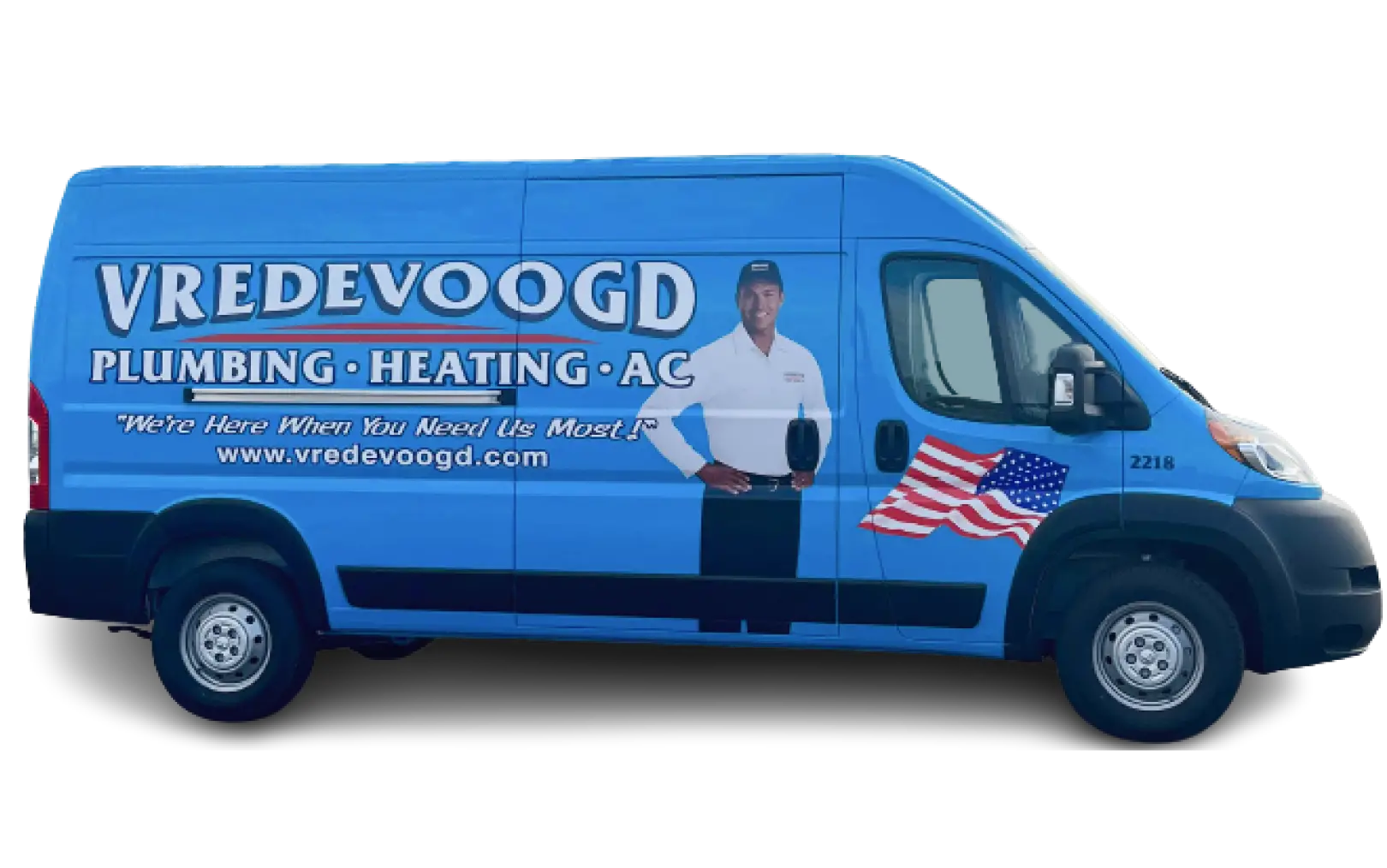 Why Choose Vredevoogd?
Michigan's HVAC & Plumbing Experts Since 1964
Serving the area for over 50 years
24/7 emergency HVAC services
Same-day services
Licensed, insured & background-checked technicians
Free estimates & financing options
Military & veteran