Why Changing Your AC Filter is So Important
If you cannot remember the last time you changed the filter in your home air conditioning unit, you are probably long overdue. You need to change your AC filters at the recommended intervals if you want your home to stay cool and comfortable in the summer heat.
When the weather heats up and you crank up the AC, you expect to be greeted by a cool blast of air. If you neglect your air conditioning unit and fail to keep the filters clean, you could be looking at an unexpected breakdown instead. Here are some of the many reasons changing your AC filter is so critical.
A Clean Filter Means Less Indoor Air Pollution
Indoor air pollution is a real problem, especially when you are cooped up in the house hiding from the summer heat. If you do not change your AC filter on a regular basis, you are recirculating the dirt and contaminants inside your home. Every time you take a breath, you are breathing in all that pollution.
By changing the filters regularly, you can reduce the level of indoor air pollution, so you and your family can breathe a little easier. You want to keep your indoor air clean, especially when you spend more time indoors.
A Clean Filter Helps Your AC System Run More Efficiently
If you want to stay cool and comfortable all summer long, you need to take good care of your air conditioning unit, and that starts with changing the filters at the recommended intervals. A clean air conditioning system will be far more efficient, and that can make hot weather breakdowns less likely.
The efficiency of your air conditioning system matters more than you might think. If you are cranking up the AC and your home is still not cool enough, it is time to check, and clean, the filters.
Greater Efficiency Means Lower Summer Cooling Costs
Greater efficiency in your air conditioning system is good for your home, but it is also good for your wallet. When your filters are clean and your AC unit is more efficient, it uses less electricity, and that means lower cooling bills all summer long.
If you have had it with the high cost of running your air conditioning unit, the solution could be as close as your filter. Try changing the filter now, then enjoy lower summer cooling bills all season long.
There are many reasons to change your AC filter, and many benefits to be had. From greater efficiency to quieter operation, you can enjoy all these advantages by keeping your AC filters clean.
Call Vredevoogd Heating & Cooling for all your plumbing, heating, & cooling needs. In the greater West Michigan, Lakeshore, and surrounding areas call: 844-HVAC-365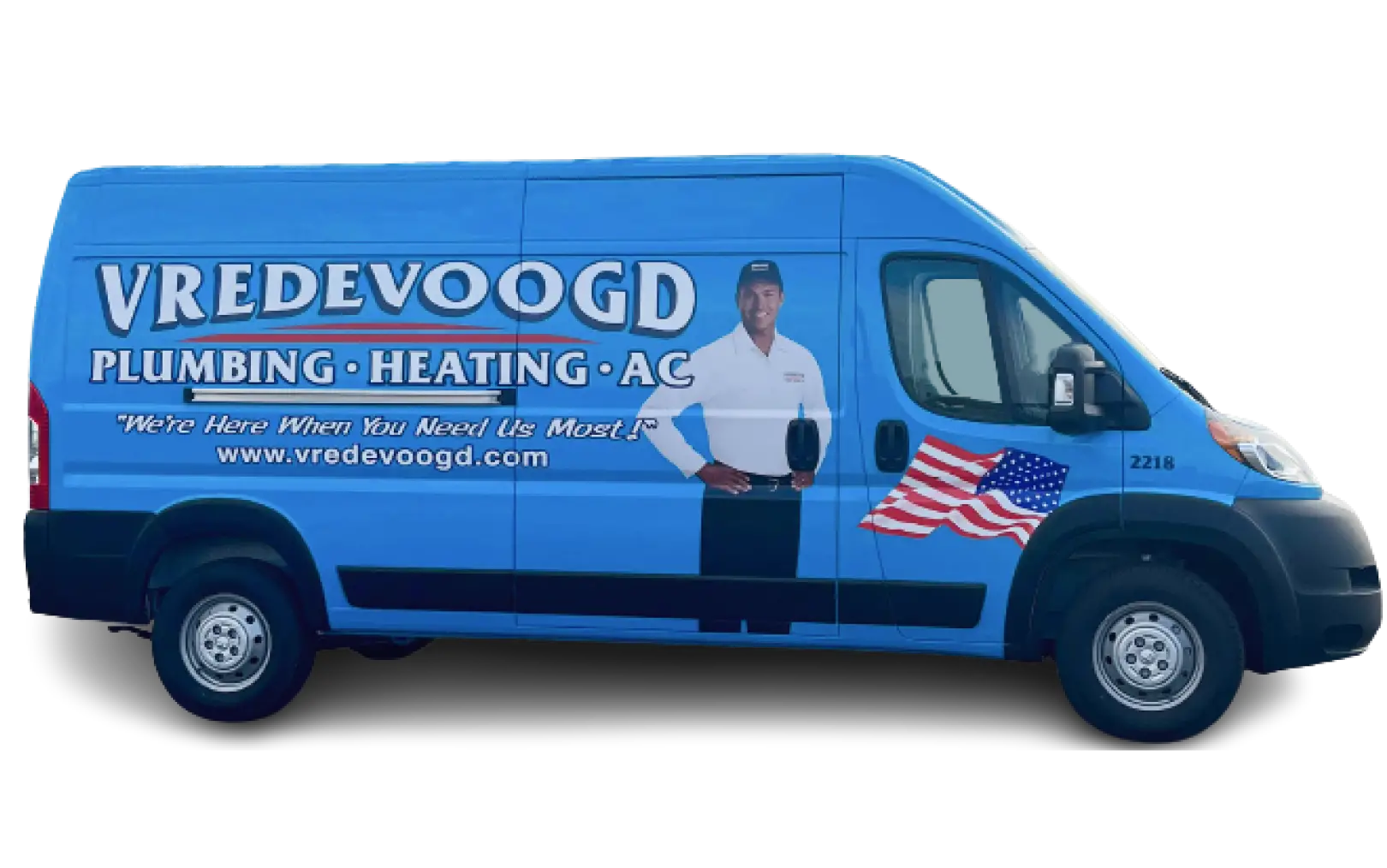 Why Choose Vredevoogd?
Michigan's HVAC & Plumbing Experts Since 1964
Serving the area for over 50 years
24/7 emergency HVAC services
Same-day services
Licensed, insured & background-checked technicians
Free estimates & financing options
Military & veteran