Understanding Why Furnaces Cycle On & Off
If you do not pay attention to your furnace and its condition, you could be in for some very cold nights. Your furnace will not announce when it is about to break down, and if you are like most people, your heating system will choose the coldest night of the year to stop working.
When that happens, you will have two basic choices. You can shell out big bucks for an emergency service call in the middle of the night, or you can pile on the blankets and sweat it out until morning. Neither option is very appealing, but you do not have to resign yourself to this fate.
Peak Efficiency
With the right maintenance and a vigilant eye, you can keep your furnace running at peak efficiency all winter long. Knowing what to look for and spotting small problems early is the best way to prevent them from becoming big issues – issues that will stop your furnace in its tracks and leave your home, and your family, freezing cold.
If you are paying attention to your furnace, you will probably notice a few unusual noises coming from that direction. Knowing what those noises mean, and when they may require service, is very important.
You may, for instance, notice that your furnace is cycling on and off, making associated noises each time it starts and stops. What does this constant cycling mean, and what can you do about it?
Dirty Air Filter
One of the most common reasons furnaces cycle on and off is a dirty air filter. If you notice an increase in furnace cycling, the filter should be the first thing you check. You should be checking and cleaning the filter on a regular basis anyway, but if you have neglected this maintenance, the condition of the filter is a great place to start.
Examine the filter carefully and look for dirt that may be clogging it up and causing the furnace to cycle on and off more than it should. If the filter is lightly soiled, you may be able to clean it out and reinsert it. If the filter is heavily soiled, you should discard it and replace it with a brand new one. It is a good idea to keep a supply of spare filters by your furnace just in case.
Size Matters
If the filter is clean but the furnace is still cycling on and off, the unit could be too small for your home. If you have recently put an addition on your home or started using a previously unused room, the current furnace may simply not be able to keep up with the new demand. Replacing that too small furnace with an adequately sized one will help the unit run more efficiently, and you could see lower heating bills as a result.
Faulty
A faulty thermostat could also be to blame for your constantly cycling furnace. If the thermostat is faulty, it will not be able to determine the proper temperature, and the furnace will not know when to turn itself on and off. Replacing the bad thermostat with a new one should set your furnace right and help you keep your home more comfortable.
Knowing what to look for in your furnace is very important, and it could make the difference between a furnace that runs flawlessly all season long and one that breaks down before its time. A furnace that cycles on and off could indicate a number of issues, and isolating those problems is half the battle.
Call Vredevoogd Heating & Cooling for all your plumbing, heating, & cooling needs. In the greater West Michigan, Lakeshore, and surrounding areas call: 844-HVAC-365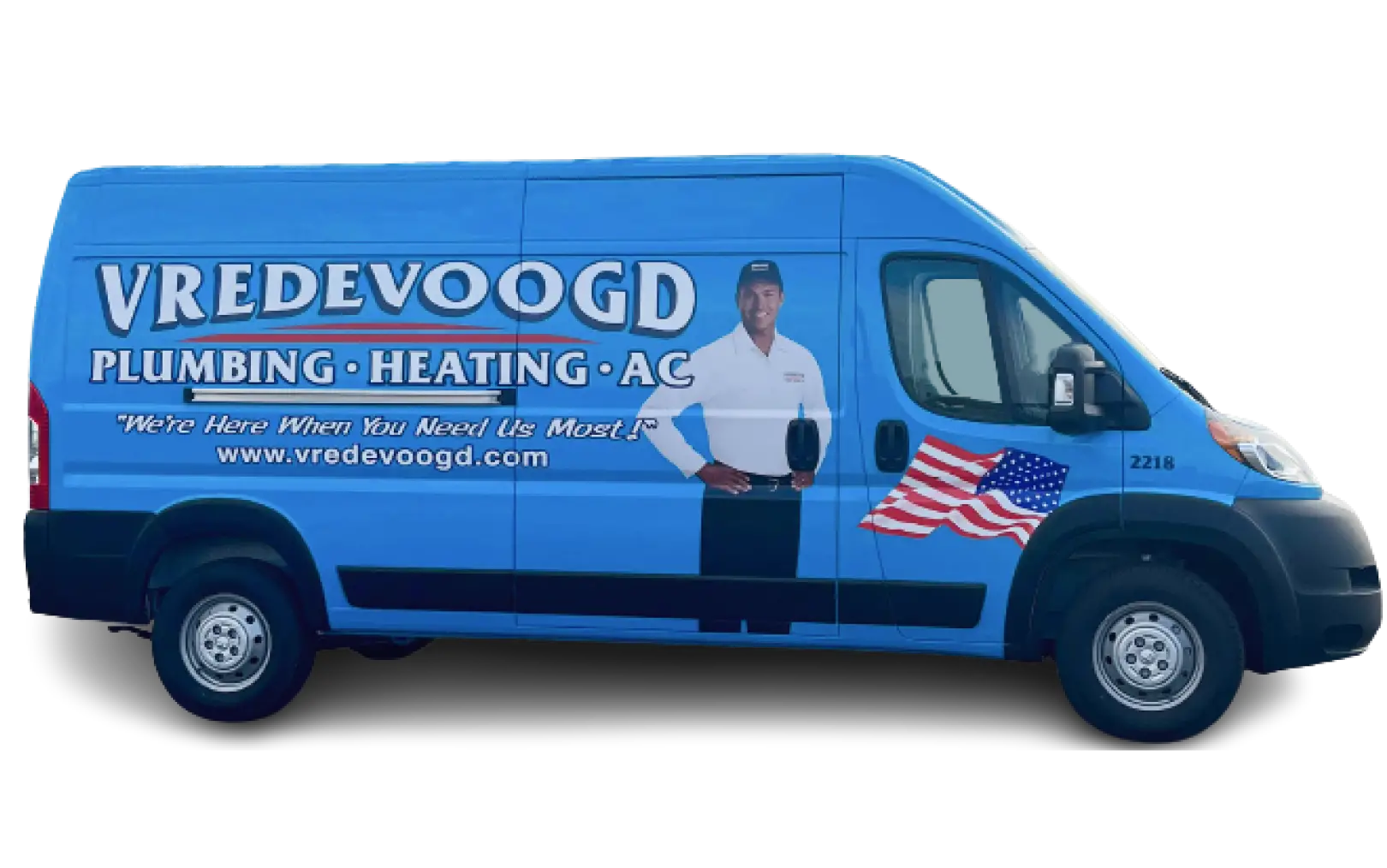 Why Choose Vredevoogd?
Michigan's HVAC & Plumbing Experts Since 1964
Serving the area for over 50 years
24/7 emergency HVAC services
Same-day services
Licensed, insured & background-checked technicians
Free estimates & financing options
Military, veteran & senior discounts