Will Planting Shady Trees Affect My AC Bill?
Whether your home is newly constructed or more than a century old, the quality of your landscaping is important in so many ways. A beautifully designed landscape contributes to the curb appeal of the property and can even raise its value. Strategically planted trees and shrubs can give the local birds and wildlife the space they need to grow and thrive. Best of all, mature trees can even help you lower your summer cooling bill by providing natural shade and reducing the need for artificial air conditioning.
There are a number of things to consider when choosing shady trees for your landscaping, especially if the ultimate goal is to lower your air conditioning costs. If you want fast results, you will want to choose tree species that grow quickly, so ask the staff at the local garden center for recommendations.
Size Matters
You will also want to choose the right size shade trees for your landscape, and the mature height matters more than the size when you buy. You do not want a tree that will grow so large that the roots impinge on your foundation or damage the surrounding landscape. At the same time, you want the trees to grow sufficiently large that they provide plenty of shade for your home. The optimal size of shade trees varies depending on the size of your home, your location and your cooling needs, so you will need to consider all these factors as you shop.
Choosing the Right Location
If you want to make the most use of the shade trees you choose for your landscape, you will first need to assess the sunlight conditions around your home. Some parts of your home will naturally get more sunlight than others, and the size and orientation of the house will make a big difference here.
Placing your shade trees in the spots that get the most sunlight will get you the most bang for your buck, so choose your locations accordingly. You can also maximize the value of your new shade trees by positioning them in front of the rooms where you spend most of your time. If you love hanging out in the den but hate the heat, placing a large shade tree in front of the den window can reduce the need for air conditioning and lower your cooling costs significantly.
Shade trees can be good for your landscape, and even better for your summer cooling bills. If you are tired of throwing money away on high AC costs, redirecting those funds into a variety of shade trees is a great way to improve your summer lifestyle and lower your utility bills.
Call Vredevoogd Heating & Cooling for all your plumbing, heating, & cooling needs. In the greater West Michigan, Lakeshore, and surrounding areas call: 844-HVAC-365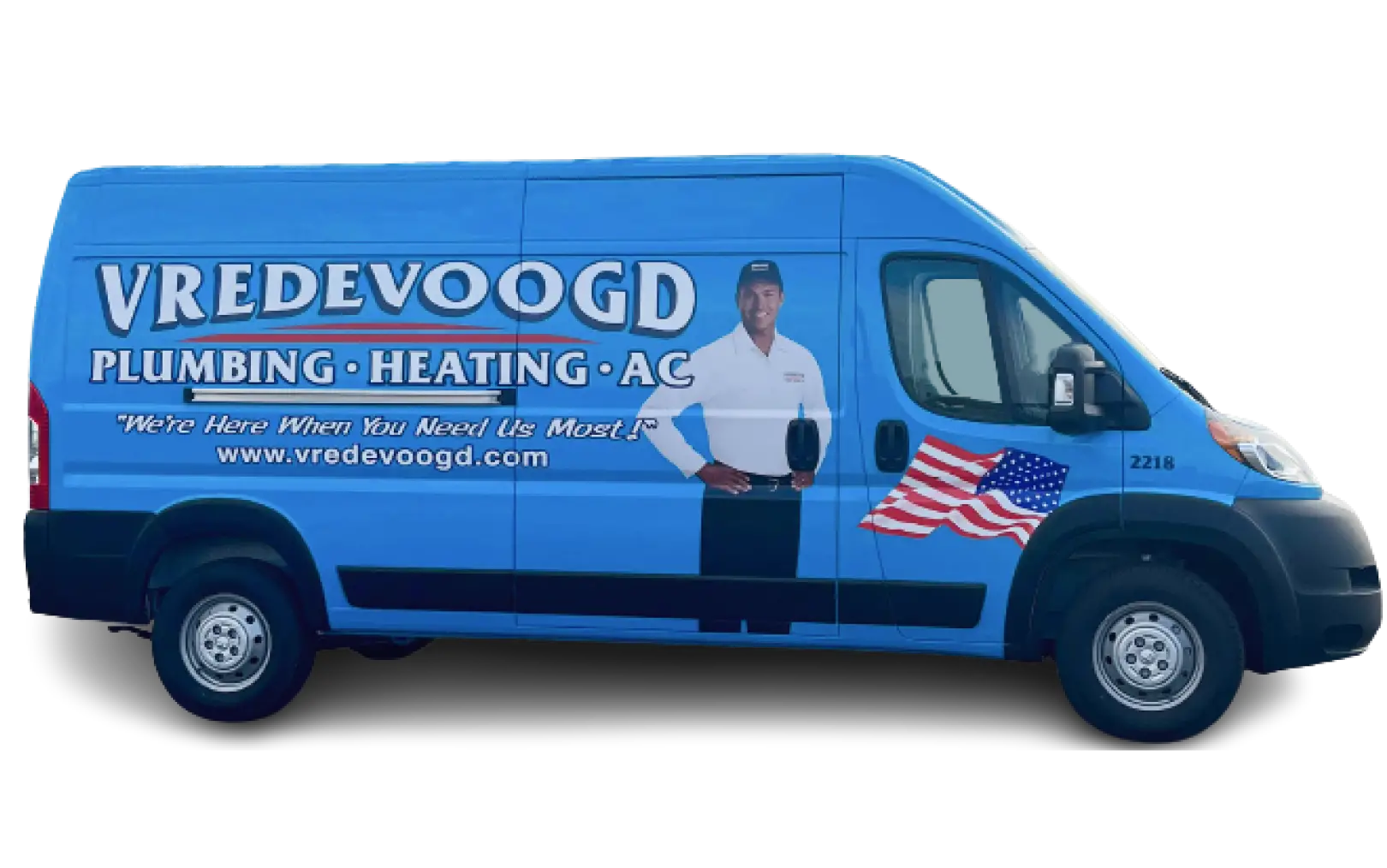 Why Choose Vredevoogd?
Michigan's HVAC & Plumbing Experts Since 1964
Serving the area for over 50 years
24/7 emergency HVAC services
Same-day services
Licensed, insured & background-checked technicians
Free estimates & financing options
Military, veteran & senior discounts